London Luxury Home Prices Increase to Record as Foreigners Dominate Market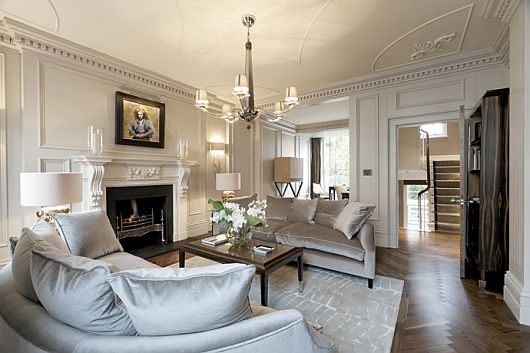 London's luxury-home values have accelerated this year as wealthy individuals seek a haven for their money in areas such as Belgravia, Knightsbridge and Mayfair. Values rose 1.1 percent in the fourth quarter compared with 5.5 percent in the first three months of the year, the smallest gain since Dec. 2010, according to Savills.
"The best addresses in the best locations have become elevated to international asset class status and are valued as a relatively safe store of wealth in an uncertain world," Barnes said in the report. "Some of these buyers are making a currency play, but most are also seeking a secure long-term investment."
Values of houses and apartments costing an average of 4 million pounds ($6.3 million) rose 14.1 percent this year compared with a 7.2 percent gain a year earlier, Yolande Barnes, Savills's director of residential research, said in a report. While prices are 16.9 percent higher than their previous peak in late 2007, growth slowed in the fourth quarter, suggesting the market could be passing its high point, according to Savills.
Overseas buyers comprise about 55 percent of the market for prime central London homes led by mainland Europe, according to the report. Buyers from the continent accounted for about a fifth of sales this year, according to Savills, compared with 13.2 percent a year earlier. Middle Eastern investors made up 8.5 percent of sales, while Chinese purchasers represented 2 percent of the total.
More real estate news: bloomberg
[adsenseyu1]