A delicate collection of cakes and fancies inspired by the world's finest designers.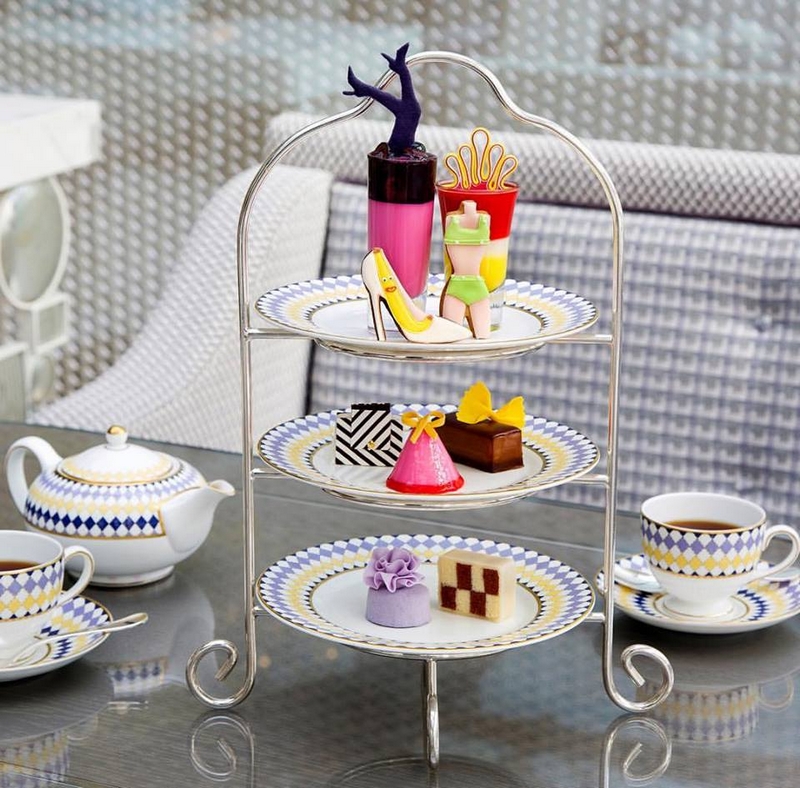 The Berkeley has launched its SS 2017 Prêt-à-Portea collection. A favourite for fashionistas, Prêt-à-Portea adds an innovative twist to the traditional English afternoon tea, celebrating the latest catwalk trends.
Charlotte Olympia's Chiquita banana pump biscuits look particularly delectable, as do Mulberry England's striped Pembroke Bag cakes – pictured here with other fabulous Ralph & Russo, Miu Miu, Emilio Pucci, Stella Mccartney, Gucci and Dolce&Gabbana inspired treats. The beautiful bespoke china was created especially for The Berkeley by Wedgwood.
For spring/summer 2017, The Berkeley's pastry chef Mourad Khiat has mined fashion's vibrant colours, graphic lines and ruffles taking this season by storm. This Prêt-à-Portea collection of exquisite biscuits, bakes and fancies takes inspiration from an array of distinguished fashion designers and their latest creations.The tea also includes a flavoursome collection of miniature savoury skewers, taster spoons, elegant canapés and tea sandwiches.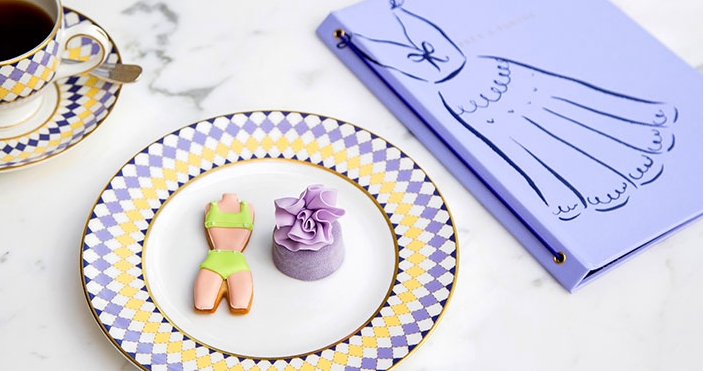 Gucci's pink candyfloss summer berry sable Breton jumper in a rhubarb mousse, accentuated with a golden sugar bow.
Ralph & Russo pain de Gênes dress cake with velvet lavender cremeux and beriolette jelly, romantically topped with a showstopper sugar frill.
Stella McCartney's brilliantly British chocolate and vanilla Battenberg cake is inspired by her chequerboard summer pumps.
Emilio Pucci's playful colour-blocked jumpsuit reimagined as a caramelised pineapple compote with coconut jelly and strawberry bavarois is crowned with a psychedelic chocolate wave.
Dolce & Gabbana's hazelnut daquoise pasta-print midi dress with praline croquant and Gianduja chocolate mousse is finished with a fun farfalle.
Mulberry's 'it' Pembroke bag in a Valrhona ivoire chocolate-glazed cake, inspired by British collegiate stripes.
Balenciaga's new perspective on street style, recreated as a raspberry bavarois and blueberry compote, topped with a kinky, slinky pointed stiletto biscuit. Miu Miu's retro bikini lime biscuit is the must-have swimwear making a splash on the seaside this summer season.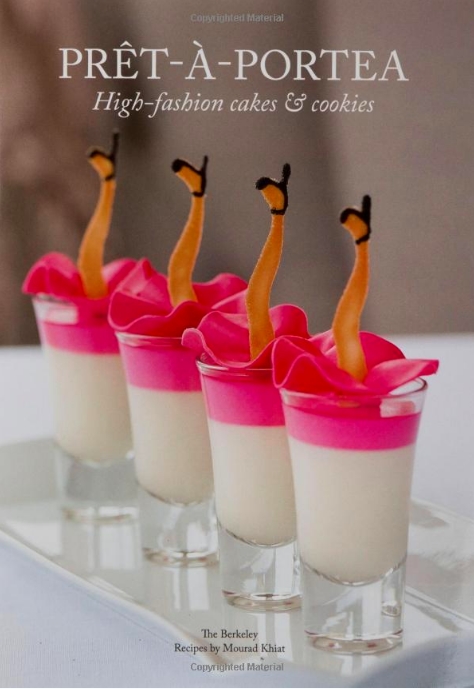 To celebrate the 10th anniversary of Prêt-à-Portea experience, the hotel launched "Prêt-à-Portea, High-Fashion Bakes & Biscuits" coffee table book.
The book showcases a collection of over 20 secret recipes and baking techniques from the hotel's head pastry chef Mourad Khiat, featuring key fashion styles from the world's leading designers over the past 10 years.