911 Targa, Reimagined By Singer Vehicle Design At 2015 Goodwood Festival Of Speed.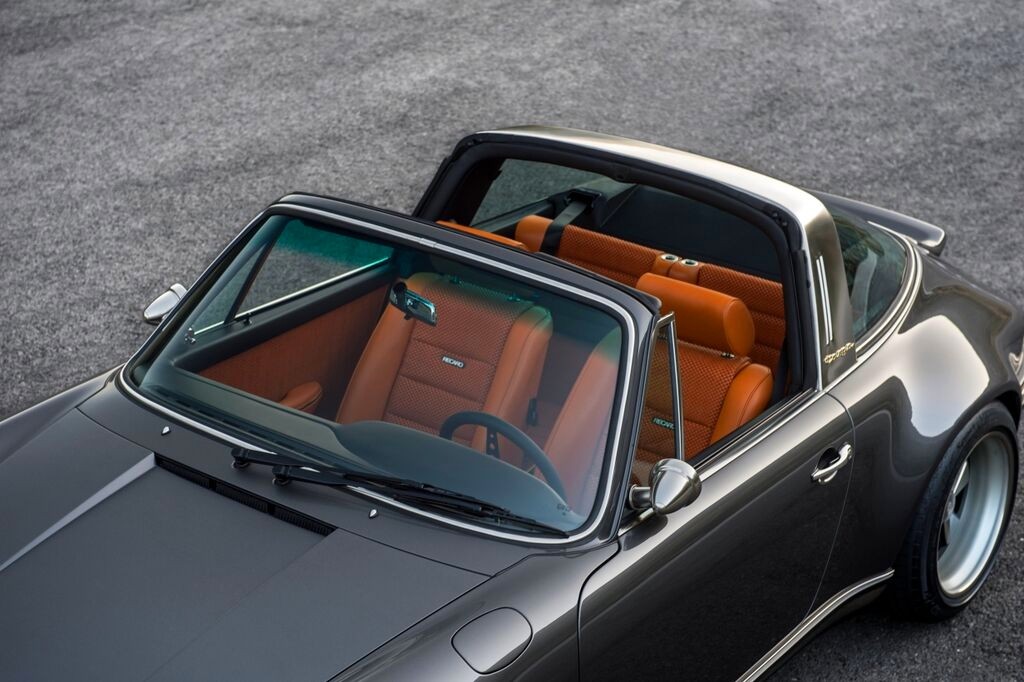 The global debut of the first 'customer-owned' Porsche 911 with a Targa top to be restored by Singer Vehicle Design at the 2015 Goodwood Festival of Speed, celebrates the classic 1965 Targa configuration.
Teaming together for the ultimate global debut at the 2015 Goodwood Festival of Speed, Porsche cars restorer and renovator Singer Vehicle Design and Ed Pink Racing Engines revealed the first Targa that a client presented to Singer to restore and reimagine, in celebration of the classic Targa configuration first launched in 1965.
The highly specialized vehicle blends tradition with modernity as it boasts a 4.0 -liter, 6-speed 390hp engine developed exclusively for Singer's customer by Ed Pink Racing Technology, and following the renowned invitational event will find
its home in Montreal. The bespoke vehicle's interior is fashioned with orange leather and suede mixed weave, and its Targa Grey exterior showcases the iconic polished metal 'Targa Hoop' with a unique nickel-plating of a golden warm hue.