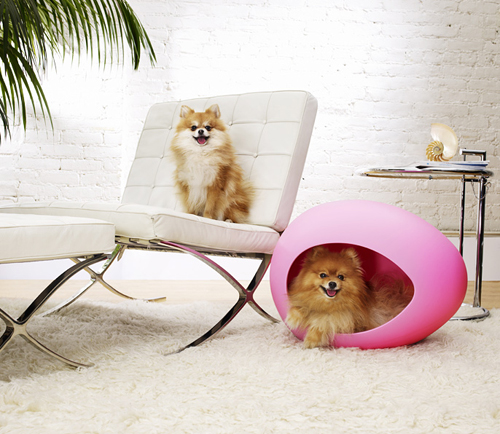 Three-in-four (75 percent) pet owners say that the state of the economy doesn't affect how much money they spend on their pets, according to a new survey.
Twelve percent report they spend $101 or more per month on their pets, while more than one in five (21 percent) said they spend $51-$100 per month on their pets.
Sometimes, the integral role pets play in family life means that a pet's wellbeing can trump that of others. More than one-quarter (26 percent) of pet owners would put their pets' health care needs before their own. In addition, nearly one-in-five (17 percent) said they don't currently have pet insurance, but might be interested in purchasing it. Seven percent of pet owners said they currently own pet insurance.
Pets' importance in their owners' lives can even surpass that of their other relationships. More than one- third (34 percent) of pet owners said they spend less on their friends than they do on their pets. Thirty-two percent spend less on their family than they do on their pets, while 22 percent spend less on themselves than they do on their pets.
The survey was conducted online within the United States by Harris Interactive on behalf of CouponCabin from April 19th –23rd, 2012, among 2,211 U.S. adults ages 18 and older, of which 1,299 are pet owners.
While many pet owners are able to keep their pet spending in check, others take things a bit too far. In fact, nearly eight-in-ten (78 percent) U.S. adults strongly or somewhat agree that some people spend too much money on their pets.
Expensive and unnecessary grooming treatments top the list of excessive pet spending. When asked which of the following they consider as purchases that are too expensive to spend on a pet, U.S. adults said the following:
Getting your pet a professional massage – 77 percent
Paying for beauty and groom treatments beyond typical grooming (nail polish, hair styling, body wraps, etc…) – 73 percent
Extravagant pet hotels and boarding – 71 percent
Regularly buying your pet gourmet food – 48 percent
Medicating your pet for any psychological needs (e.g. anxiety medicine, depression medicine, etc…) – 44 percent
Paying for expensive experimental health treatments (e.g. new cancer treatments to save pet's life) – 40 percent
Buying your pet too many toys – 33 percent