Olympus PEN Art Edition – exclusive to Harrods.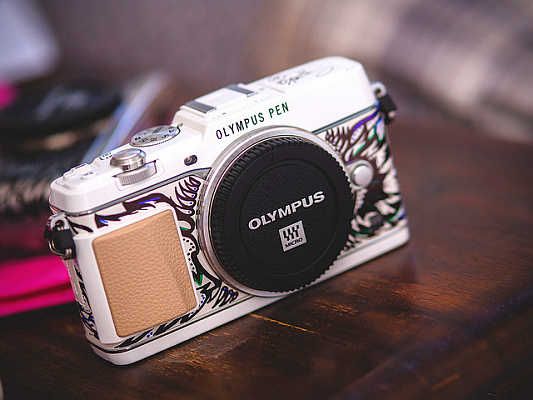 Japan-based manufacturer of optics and camera maker Olympus announced a £16,000 E-P5 Art Edition that will be sold exclusively by Harrods luxury department in London. The Olympus Art Edition aims to combine the heritage and unique features of the Olympus PEN compact camera system with the prestige and individuality of owning an original artwork.
Via the Olympus Art Edition the E-P5 has become the ultimate portable camera kit complete with personal tuition and the ultimate 'case' – a custom painted Vespa scooter for the street photographer who likes to travel light.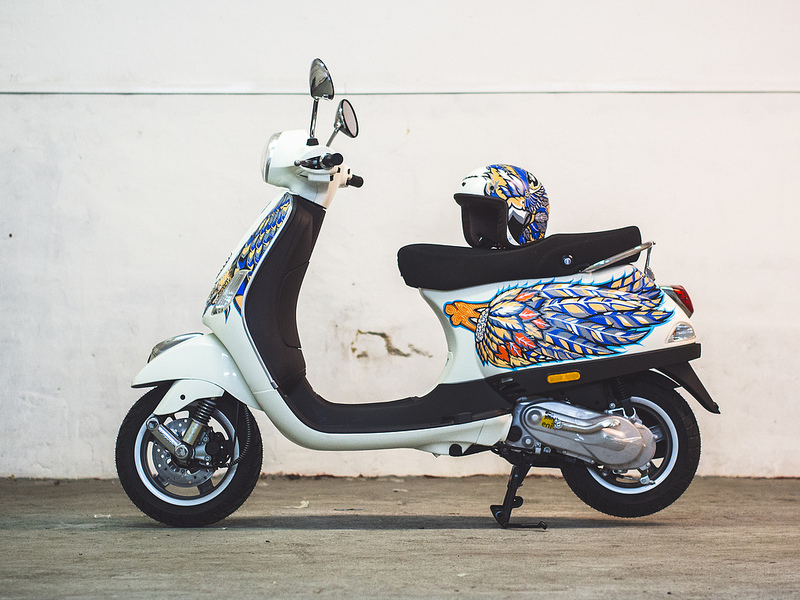 The limited-edition camera collectable first collaboration between urban artist Susie 'Suzko' Lowe and fashion photographer Jay McLaughlin. It's also the first ever – and therefore highly prized – Olympus Art Edition available exclusively through Harrods Technology.
The Art Edition has its origins in presenting the power and portability of the PEN system in a new way. The scooter is in effect a revved up case on wheels – the ultimate paparazzo companion while the camera kit includes two powerful new PEN E-P5 bodies and all the premium fast prime lenses in the Olympus micro system.
To give the kit a unique twist, no two will be the same. Each will be a one off lovingly painted on and illustrated by hand by urban artist Lowe in a design flowing through the scooter, helmet and camera.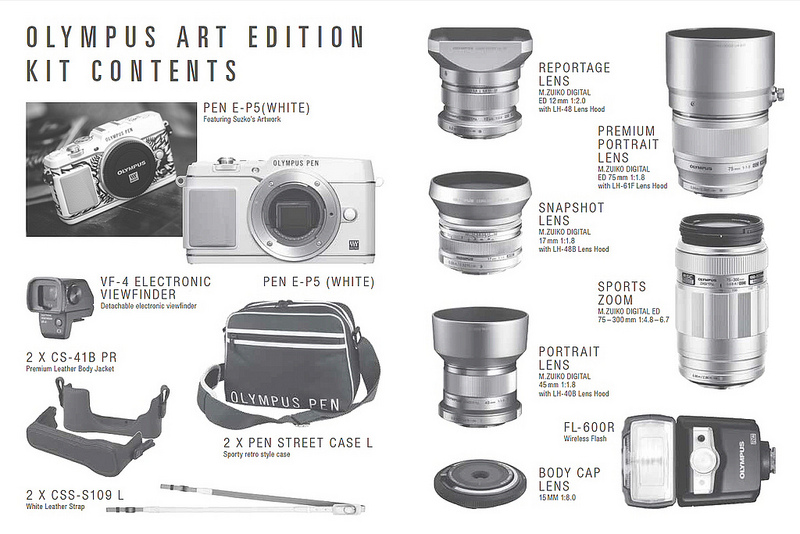 The fact that Suzko is an urban artist goes hand in hand with street art and street photography, a favourite style of McLaughlin and also a genre of photography for which the Olympus PEN range is ideally suited.
Olympus PEN Art Art Edition for Harrods goes on sale for £16,000 (about US$25,000).