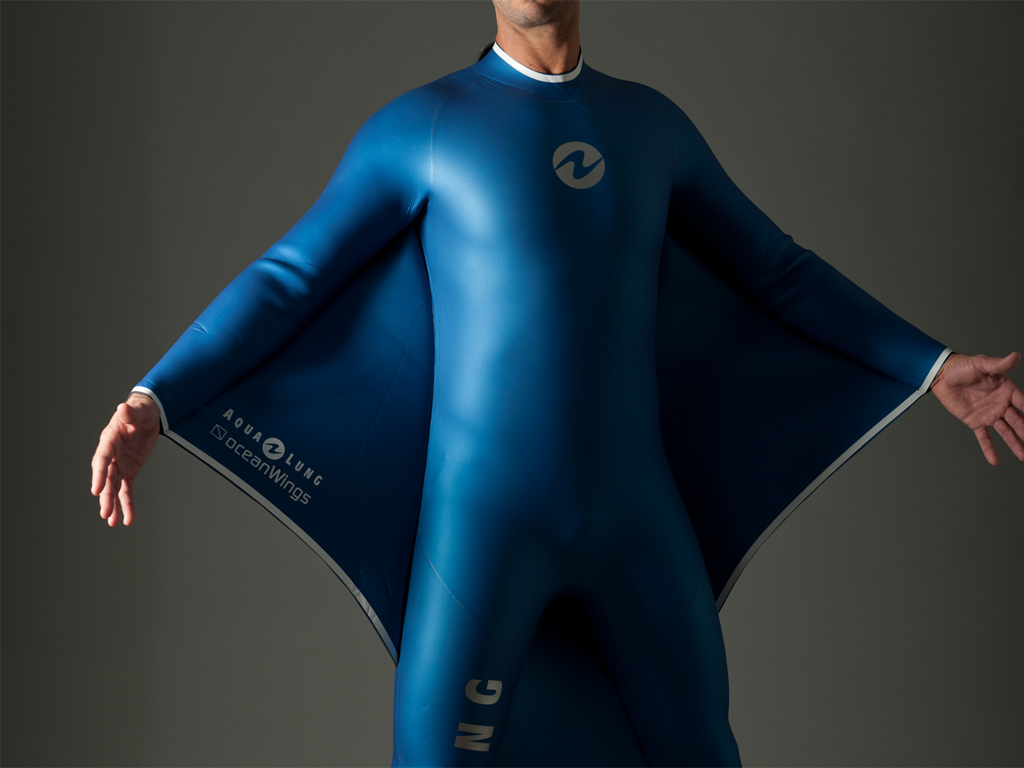 A neoprene wing suit called "Oceanwings" created by designer Guillaume Binard will bring to life the underwater human flight experience. Underwater Humans
"The wingsuit is one of the most popular icones of our societies, realising the oldest human dream: flying. This project shows the similarities between the air & water environments finding their main diference with density. Then a smooth and slow flight express how powerfull are the emotions & feelings that the underwater world generates on human being," explains the designer.
Pierre Frolla, world champion freediver explored the underwater human flight experience possibilities. The project, movies and prototypes has been showed to Paris Dive Show in January 2013, certifying that flying, in the air and underwater, still looks like the ultimate human dream…
Guillaume Binard puts its signature on products like an oceanspace scubadiving suit, a drinking glasses set designed for Lahti design institution special events, salomon s-lab – an ultra ergonomic back pack for hard trails, and an open-ended outdoor furniture range for Leroy Merlin.