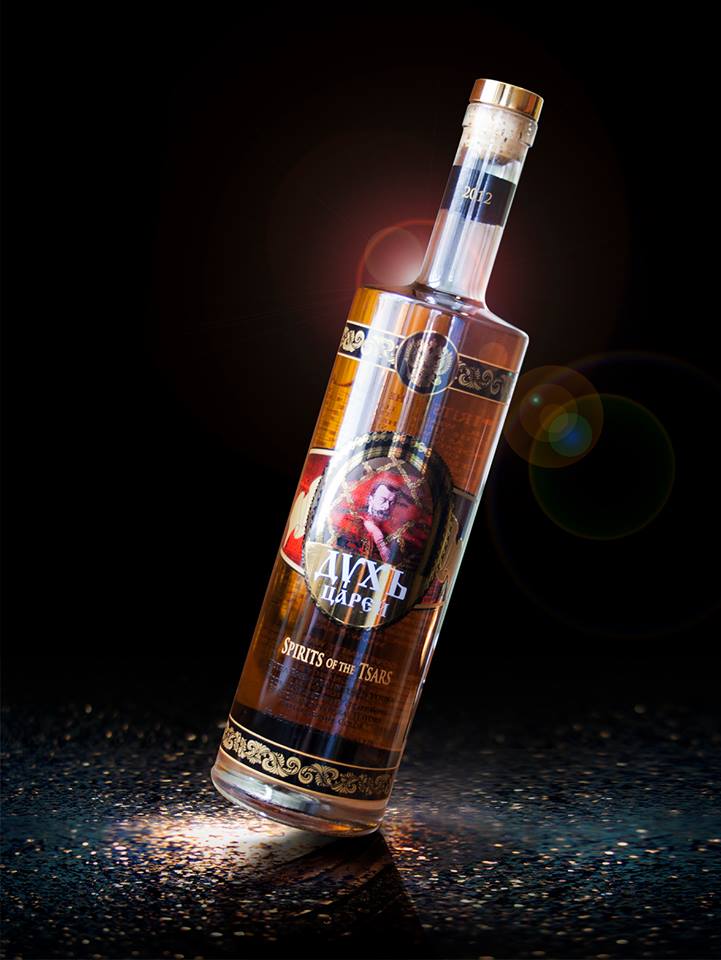 The rarity and global demand has made this Ultra-Premium Vodka without alcohol-burn sensation the newest Holy Grail for collectors and connoisseurs.
The Russian Tsars, or at least their Spirits, are conquering the market with a rare Ultra-Premium Vodka, 500 years in the making, meant for royal palates. Russia is among the countries having the largest number of billionaires in the world, and more and more of them come to the U.S. to surround themselves with the finer things in life. One of the benefits of this Russian invasion is the introduction of Spirits of the Tsars Golden Vodka.
With a rich history dating back to Tsar Ivan III in the 16th century, this original 500 year old recipe was created and commissioned for Nobility. Nearly lost to the ages, this rare and unobtainable elixir has been rediscovered to resurrect the Spirits of the Tsars. Its mystical quality has its origin in the hand-picked fruit leaves in harmony with pure spring water from the most fertile southern region of Old Russia, now the Ukraine.
In our modern times vodka is expected to be clear, but clear vodka appeared only in the 19th century in Poland. The phenomenon of Spirits of the Tsars is her unique golden color combined with an opulent aroma, taste, and rich bouquet. It is a rye-wheat grain vodka, distilled 6 times and infused with all natural ingredients, twice fermented, then aged in oak cognac barrels, which provides its soft caramel color, and finally triple- filtered for smoothness. The result is a very slight-sweet long finish (without alcohol-burn sensation). A real treat for the connoisseur of fine spirits.
The bottle is produced in France and adorned with a 24-carat gold veneer logo (representing a Faberge egg).