David Bowie and Arisona Muse for Louis Vuitton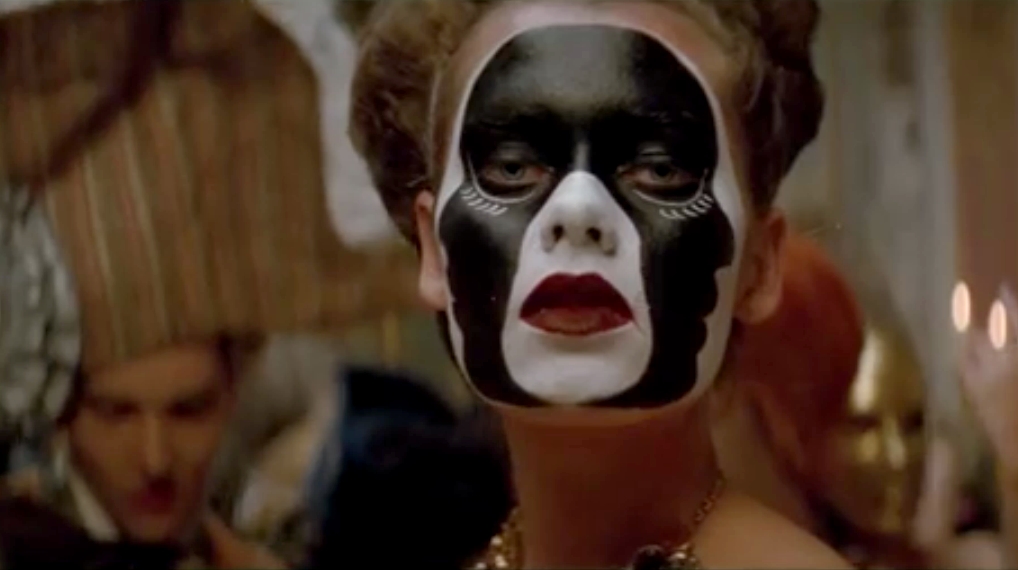 Louis Vuitton let slip a short teaser video with the pop-music legend David Bowie directed by Greek French director Romain Gavras. The advertising film in the next chapter of Louis Vuitton's L'Invitation au Voyage will be revealed on November 7.
The famous red and white striped Louis Vuitton balloon from the earlier 'Voyage' short movie with model Arizona Muse is seen in Venice. The balloon invites us to join the mysterious guests of Louis Vuitton's masquerade ball. We have the occasion to admire Arizona Muse with tribal face paint and a few snatched glimpses of the Thin White Duke.
Romain Gavras is the son of Costa-Gavras and co-founder in 1994 of the collective Kourtrajmé with Kim Chapiron, the son of Kiki Picasso. He also signed the black and white Dior Homme fragrance advert starring British actor Robert Patton and Franco-American model Camille Rowe-Pourcheresse. Gavras is famed for his often controversial music videos for artists like M.I.A., Jay-Z and Kanye West, and Justice. He won two MTV Video Music Awards in 2012 for Best Cinematography and Best Direction, both for the "Bad Girls" video he directed for M.I.A.
The first episode of L'Invitation au Voyage was dedicated to Paris and its mysteries… For centuries, the most wonderful intrigues have been woven in the Louvre, a haven of culture and history.