Nicki Minaj for Roberto Cavalli.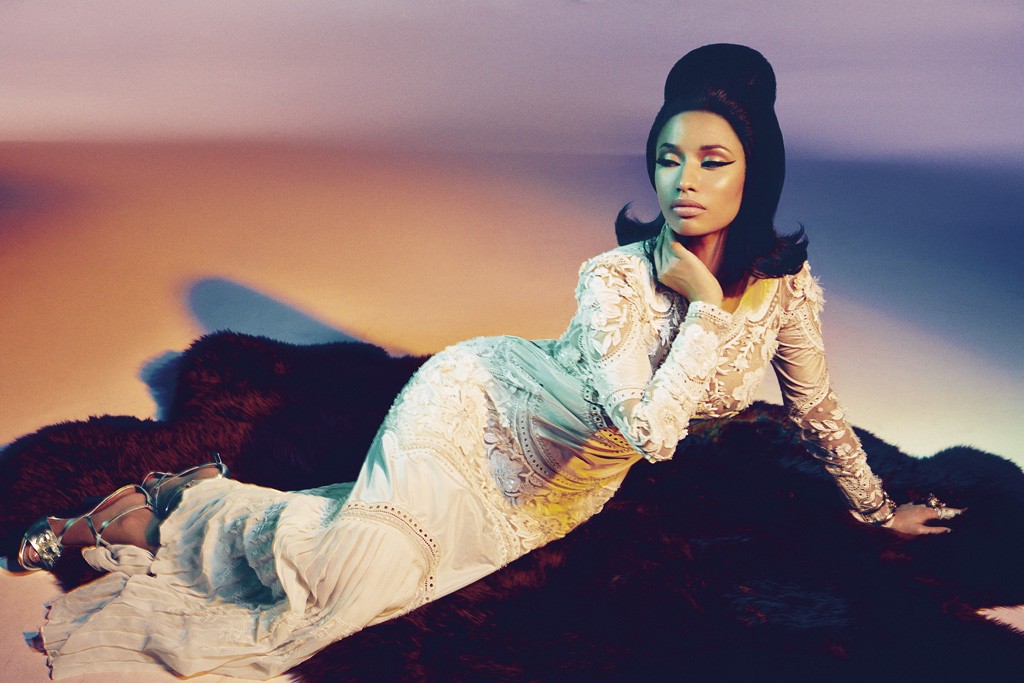 Like a real diva, American rapper, singer, and songwriter Nicki Minaj, the first and only female rapper to be featured on Forbes' Hip Hop Cash Kings list, brings back the old-school glamour in the new Roberto Cavalli Spring Summer 2015 campaign shot by Francesco Carrozzini in Los Angeles. A strong sensuality like a slight breeze goes through the dresses' silhouette thanks to this collection.
"I chose Nicki Minaj because she embodies the exuberant and modern femininity of the Cavalli woman," said Roberto Cavalli. "In recent years, we have become accustomed to women castigated in clothes that hide their body shapes. With this campaign, I wanted to send a strong countertrend message. I wanted a sensual woman who is aware of her body, who is not afraid to show her curves — rather, she turns them into her strength."
The new Cavalli Regina Bag comes in bright shades and patterns that are harmoniously combined with the precious materials of the Roberto CavalliSS15 collection.
Donatella Versace invited Nicki Minar to perform with Prince for the introduction of a Versace collection for H&M, and she performed "Super Bass" at the 2011 Victoria's Secret Fashion Show. She was invited to sit with Vogue editor-in-chief Anna Wintour during New York Fashion Week to see designers such as Oscar de la Renta and Carolina Herrera.