Creative Director Frida Giannini and CEO Patrizio di Marco to step down from Gucci – Marco Bizzarri appointed CEO.

Kering luxury group, owner of Alexander McQueen, Balenciaga, Brioni, and Gucci, announced that the CEO of Gucci, Patrizio di Marco, will leave the company on 1 January, 2015. He will be succeeded by Marco Bizzarri. The Creative Director of Gucci, Frida Giannini, will also leave her position at the end of February 2015. She will show her Fall/Winter 2015-2016 womenswear collection on 25 February, 2015. A new Creative Director for the brand will be appointed later on.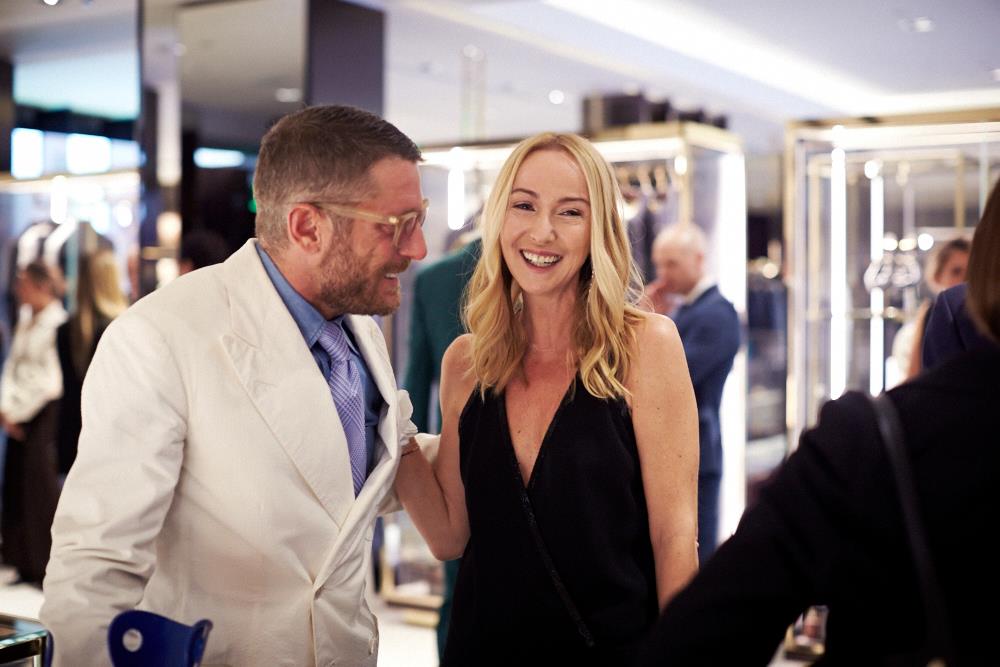 Frida Giannini has been with the Kering Group and Gucci for over 12 years. She first joined Gucci in 2002, assuming the role of Head of Design for Leather Goods from 2004 and adding the responsibility of Head of Design for Women's Ready-to-Wear from 2005. In 2006, she was appointed as sole Creative Director of the Florentine House. Frida Giannini brought the brand full circle to the vision of the founder of the House, placing a balance between Gucci's fashion authority and its artisanal roots.
According to Kering group, "Frida Giannini gave new life to the iconic signs of the House, bringing the heritage of Gucci into the present and the future".
Giannini gave a new image to the Gucci stores and developed new product categories with great success, being notably the key person behind the success of Gucci's license business (Fragrance, Beauty and Eyewear).
François-Henri Pinault stated: "I would like to thank Frida for her extraordinary passion, dedication and contribution to the Gucci brand. She has been the sole Creative director of Gucci for close to a decade. This is a remarkable accomplishment, considering the level and breadth of responsibility of overviewing all the aspects related to product and image for such a global brand during such a long period of time. I am truly grateful to her for her achievements, creativity and the passion that she has always instilled in her work."
Patrizio di Marco has been with Kering for more than 13 years. He joined the Group in 2001 as CEO of Bottega Veneta. He brilliantly re-launched the brand, building one of the most impressive success stories of the decade in the industry and laying down the foundation for the strong momentum that Bottega Veneta still enjoys today. As Gucci CEO, Patrizio di Marco defined the brand elevation strategy implemented during his 6-year tenure that was instrumental in recapturing the sophisticated consumer, improving the overall quality of the sales mix and conquering market share in the upscale segment. U
Marco Bizzarri joined the Kering group in 2005 as CEO of Stella McCartney and was appointed CEO of Bottega Veneta in January 2009. During his tenure, sales and profit of the House increased dramatically. Since April 2014, he has been the CEO of Kering's 'Luxury – Couture & Leather Goods' division.