Tommy Hilfiger's $50million home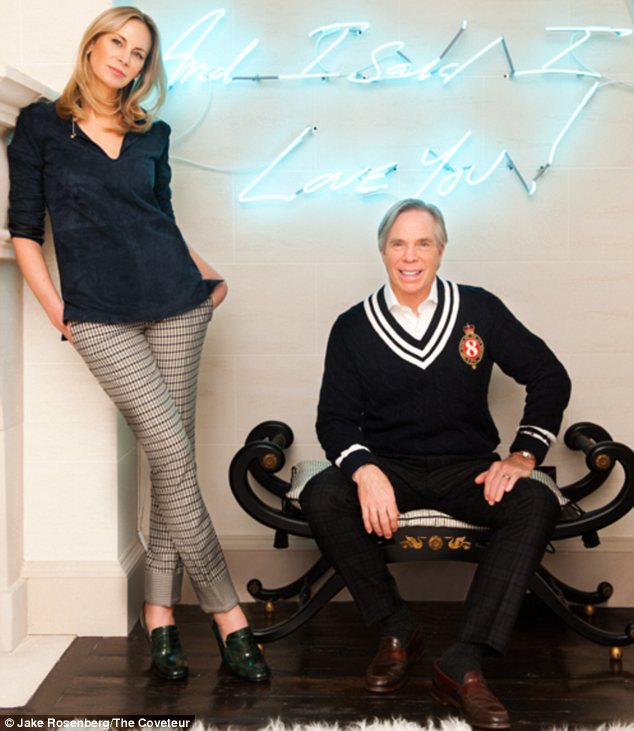 Tommy and Dee Hilfiger are one of America's power couples. Since they married in 2008 the creative couple have lived in their two floor condo in the highest floors of the iconic New York Plaza hotel. Daily Mail and Coveteur took a tour of Tommy Hilfiger's luxury Manhattan apartment. The luxurious living space in American Style features famous portraits, including Elizabeth Taylor by Andy Warhol. The fashion artistic couple also have art works by Keith Haring, Richard Prince and graffiti artist Jean-Michel Basquiat.
The Eloise room is set in a magical turret making an excellent play space for their three-year-old son Sebastian. The bedroom has been hand-painted by the illustrator of the fictional character Eloise, Hilary Knight, himself.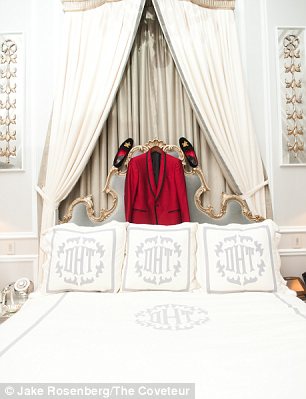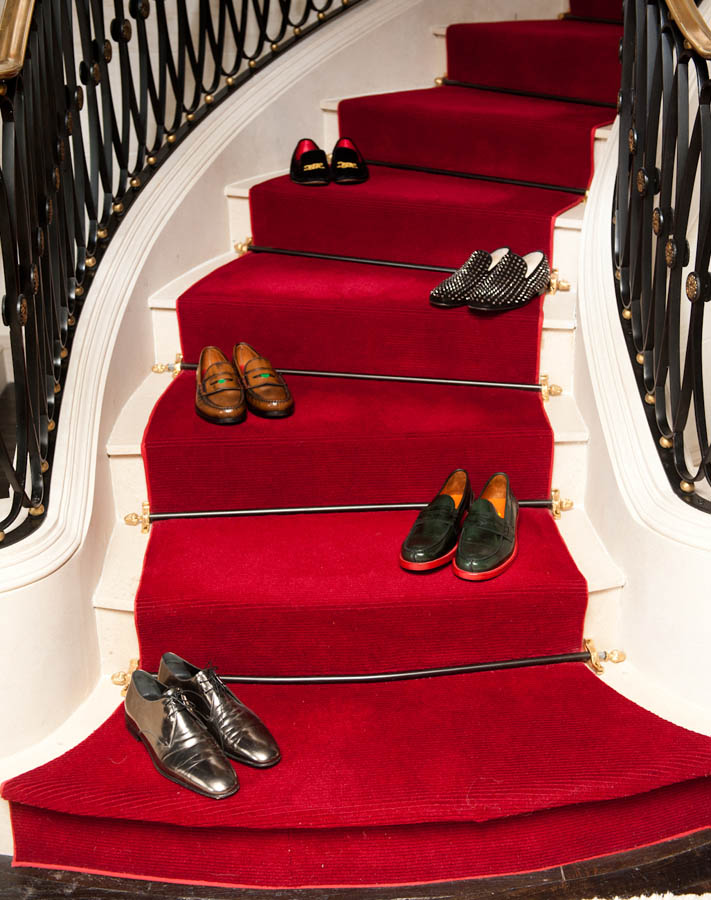 Mrs Hilfiger decorated the rooms with framed memories from the Plaza's heyday, including the Rat Pack, Fred Astair and Ray Charles.  The couple has a passion for shoes. Tommy Hilfiger's trademark stars and stripes palette from his fashion line is evident around the home, from the sweeping scarlet staircase to the all-white monogrammed master bedroom. There are also framed family portraits shot by Annie Leibovitz and impressive shoe collection.
'I love shoes… what girl doesn't?' says Mrs Hilfiger. 'I keep my evening shoes on the higher shelves because they're much prettier to look at. The everyday shoes are on the bottom. My favourite shoes are Prada and Miu Miu and, of course, Louboutin.'