Hermès Watchmaker unveiled a one-of-a-kind creation born from an association between engraving and enamelling.

Echoing the Hermès annual theme for 2016: "Nature at full gallop", the great cat featured on the dial of the Slim d'Hermès Pocket Panthère is drawn from an illustration by the artist Dallet, who worked with the house in the 1980s. Patience is the essence of this luxurious timepiece, since the dial of the Slim d'Hermès Pocket Panthère involves up to 25 firing cycles.
The panther glides its way onto a winter background. Crafted by two masters of engraving and enamel, it stems from a new artistic approach. Before work began, each detail of the motif was studied in order to define the passages of the engraver's graving tool and of the enameller's brush.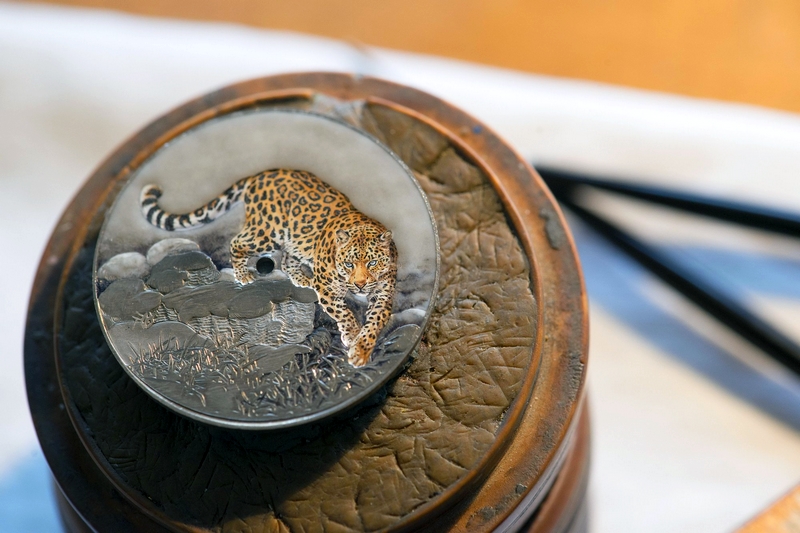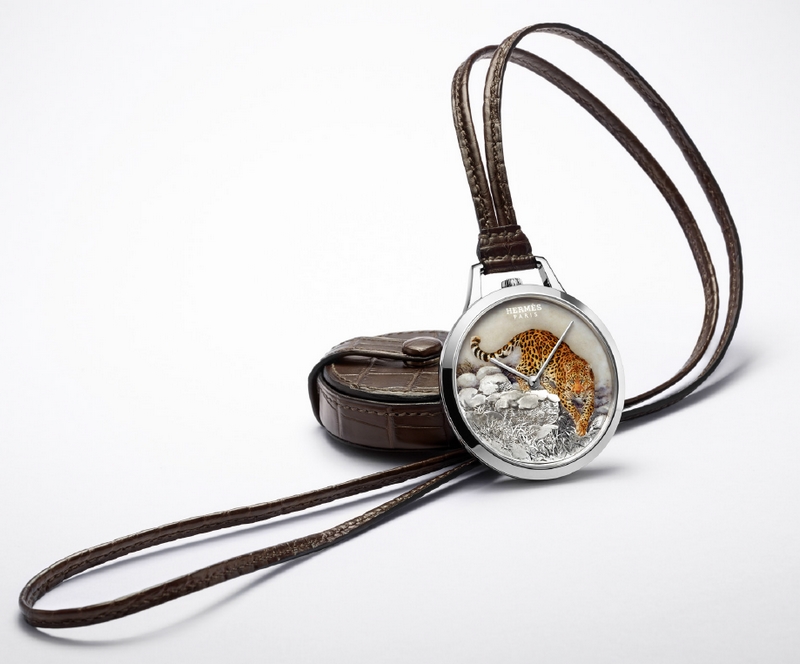 The panther – the only non-engraved element – is miniature enamel painted using the "Grand Feu" enamelling technique. The enamel powder is applied with a brush and alternately mixed with water or oil. To fix the material in place and for each new colour, the piece is fired at an extremely high temperature. The micro- fragments melt and are transformed into glass.
The match between engraving and enamelling stands out against a snowy backdrop. The white gold dial is crafted on five different levels, with the deepest being reserved for the panther itself. The engraved motifs are then coated with enamel to a variable extent. In some places, the pure metal gleams just below the surface, either shiny or matt depending on the chosen effects, such as the tufts of grass appearing at 7 o'clock.
Beating inside the Slim d'Hermès Pocket Panthère is the ultra-thin 2.6 mm H1950 calibre delivering a 42-hour power reserve. Automatic winding is ensured by a technically complex micro-rotor. The finishes, including hand-chamfered bridge, reflect profound respect for watchmaking traditions and like all Hermès movements, Calibre H1950 is adorned with a "sprinkling of Hs" motif.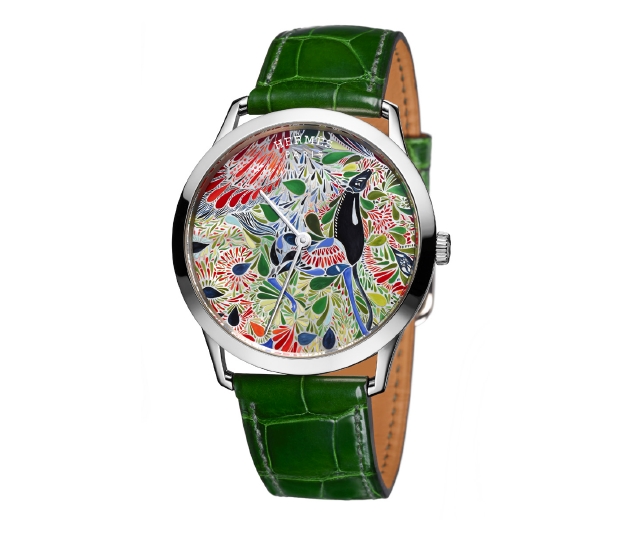 At this year's Baselworld, also unveiled the Slim d'Hermès Mille Fleurs du Mexique – a unique watch issued as a limited and numbered six-piece edition. Hermès adopts a mother-of-pearl dial as a canvas on which to highlight the art of miniaturepainting.