Dior's new beauty and fragrance films.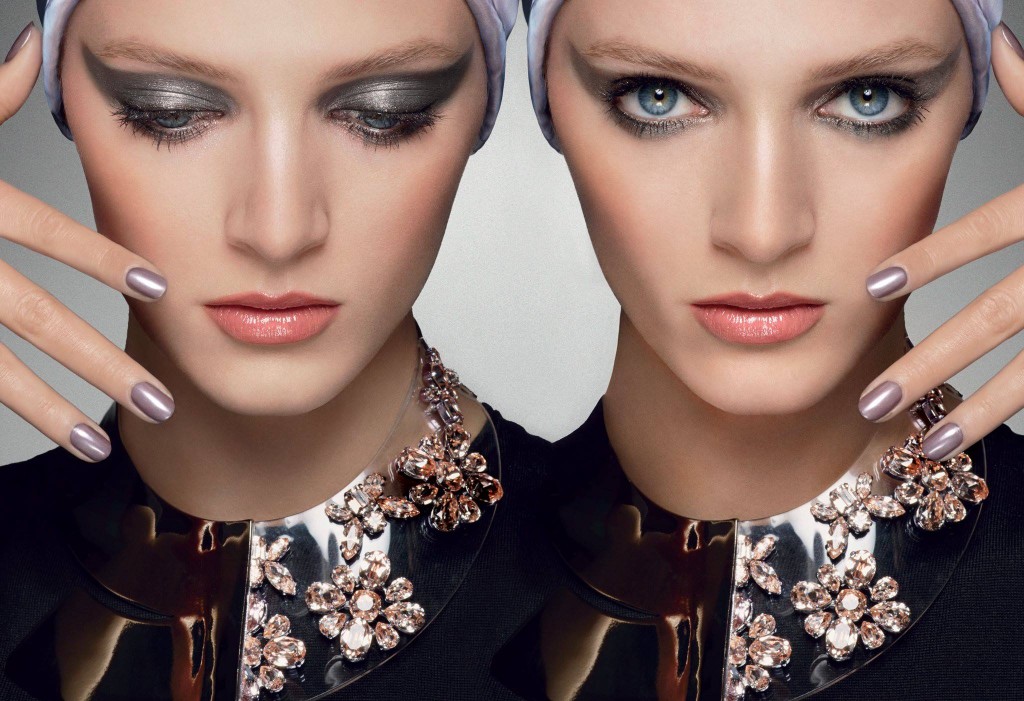 Prolific in terms of video content, Dior luxury house offers two more movies pills to better digest new collections of autumn. The Parisian luxury brand has released Mystic Metallics and Infinite Miss Dior – two new beauty and fragrance films.
Using the power of a mystical crystal ball, Mystic Metallics explores the 2013 Fall makeup, which features shimmering shades and metallic reflections for blusher, color eyeshadows, and colorful compacts. The movie is inspired by Christian Dior's belief in fate. According to Dior, one April night in 1946, the couturier stepped on a metal star and saw it as a sign. The next day, he set out to create his Couture House. Since then, this star has continued to sparkle in the Dior constellation.
Raf Simons' turbans and the diffracted shots of a model are also part of the Mystic Metallics' scenario.
Miss Dior Le Parfum's never ending bottles, the embodiment of Dior House excellence and sophistication, reveal a magnificent scultpture in Infinite Miss Dior film, the second clip released by Dior. Set to the lyrics and tune of Edith Piaf's "La Vie En Rose," the movie examines the subtleties of creating an iconic bottle.
http://www.youtube.com/watch?v=M_28OSceesA&feature=youtu.be