The world is celebrating Barbados for the month of November. The home of the world's oldest rum rings in its 50th Anniversary of Independence this year.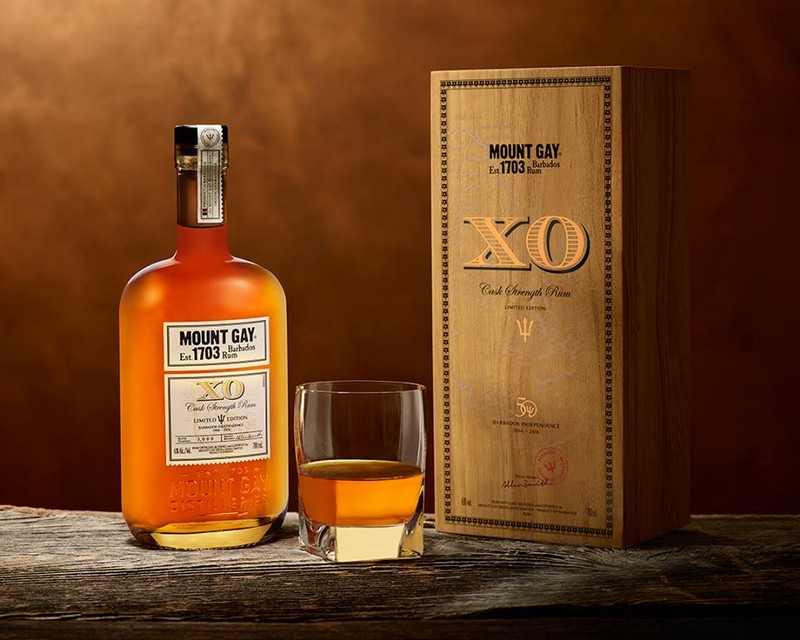 To celebrate the 50th Anniversary of Barbadian Independence, Mount Gay Distilleries, the makers of the world's oldest rum which has been distilled, blended and bottled in Barbados since 1703, releases 3,000 bottles of XO Cask Strength, a limited-edition of its award-winning spirit XO.
Acknowledged by renowned spirits experts as the gold standard for sipping rums since 1992, Mount Gay XO has won numerous awards including 3 consecutive Gold and Grand Gold awards from Monde Selection, Monde Selection's coveted 2002 "High Quality" trophy and the 2003 Silver Medal at the International Spirits Challenge. Featuring a blend of the finest spirits matured for eight to 15 years, the rich, oaky taste of the rum is rounded out by notes of ripe banana and toasted almond, followed by vanilla and spice, to create a smooth, unforgettable
finish.
"This is our tribute to the spirit of Barbados, the original birthplace of rum, and the people that make this island so unique," said Allen Smith, Master Blender. "To taste XO Cask Strength is to experience everything that fans love about XO, but it gives connoisseurs the special opportunity to enjoy the truest intensity of XO aromas straight from the casks."
Each bottle is coming in a keepsake wooden box with a booklet that will take readers through the history of rum's inception in Barbados. A portion of the sales of every bottle sold will be donated to the Barbados Museum and Historical Society to support its efforts in conserving the history and culture of Barbados.
Offered in 750ml or 700ml rum bottles at 63 percent alcohol by volume (dependent on country), XO Cask Strength is sold for a suggested retail price of $185.
To celebrate Barbados' 50th Anniversary of Independence, Mount Gay also teamed up with local photographer Kyle Babb, known for his work as 'Scenes of Barbados', to capture locals from north to south that embodied the true spirit of Barbados. Follow the photographer on Instagram: @kylebabb.