Angela Missoni teams up with Luisa Via Roma and artist Erica Laurell to once again support The Circle Italia, the organization fighting for women's rights and gender equality. These handmade dolls are wearing the looks from the Missoni Winter 2017 collection. Each doll retails for €200, to which Luisa Via Roma will contribute an additional €200 donation.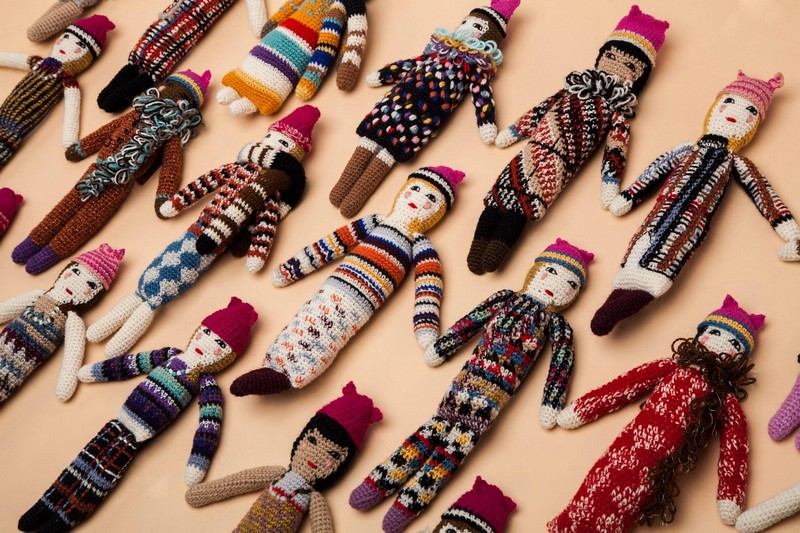 The Circle is a network of women from different countries and backgrounds. They each bring ideas, skills and enthusiasm to fight poverty and injustice, by fundraising, communicating and raising awareness. The Circle established in England by Annie Lennox in 2008, arrived in Italy in 2010 thanks to Antonella Antonelli and Livia Firth.
Initiated by Angela Missoni, already a supporter of The Circle Italia through the project "Pink Pussy Hats," this new collaboration with LUISAVIAROMA is focused on supporting female empowerment. Handmade by Erica Laurell, a Swedish artist selected by Angela Missoni, each doll represents a look from the women's winter 2017 runway show. Margherita Maccapani Missoni Amos is the ambassador of Angela Missoni's special project.
Erica Laurell is an artist from Sweden who designs knitwear for women and children. In 2015 she created the project "Madame Tricot" featuring a series of dolls inspired by her experience and the lastest fashion trends. A perfect blend of art and handcrafting, the McKenna Look 16 Handmade Doll Charity represents Missoni's Runway Look 16 worn by McKenna Hellam. Made from 100% wool, the dolls wears orange and purple bouclé tweed three button jacket, orange knit sweater, orange and purple bouclé tweed pants, blue lamé scarf, jacquard knit gloves, and D'orsay pumps.
images: missoni x luisaviaroma