Many people love Tuscany but only frequent travelers went to Montepulciano, a small hilltown in province of Siena that I visited a couple of months ago.
I liked very much Montepulciano and I think that here lives the authentic Tuscan spirit, gentle and reserved at the same time, a gift for who prefers tourist destinations not too crowded and full of attractions.
The following tips are my personal "top things to do in Montepulciano"; some of the venues are suggestions of Villa Poggiano staff, the historic dwell where I stayed.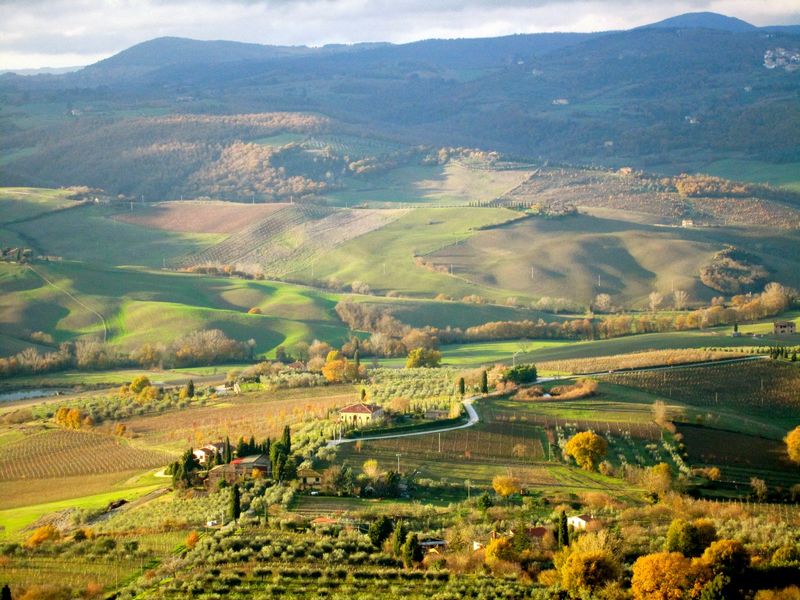 Best way to get to Montepulciano
Foreigners are often surprised when realize that in Montepulciano there isn't a train station. However, getting here is easy: if you come from Rome or from Florence, you can take the train to Chiusi-Chianciano Terme, once arrived you'll find many taxi and coach services in front of the train station, buses are frequent and cheaper but I recommend to check the timetables before your arrival, Montepulciano is about 14 kilometers far (8,6 miles) from Chiusi.
Montepulciano is perched upon the hills of Val d'Orcia so is a nice place to visit by walk, discovering its treasures little by little.
My favorite sight in Montepulciano
This town, renowned as the pearl of XVI century, isn't popular as Siena or Florence, but the elegance of its Renaissance buildings strikes me as a beautiful painting, in fact the historic centre remained unaltered over time. The Fortress is my favorite place here because allows enjoying a unique view from its top and is in a secluded position despite is within walking distance from Piazza Grande, the main square of Montepulciano.
According to the legend, the Fortezza was built on the site of an ancient Roman temple dedicated to the god Mercury or Janus, now became a cultural centre that host exhibitions and events, a sign of its importance in the history of the town. Recently at the Fortezza were discovered some artifacts from Etruscan and Roman age, extraordinary archaeological finds that reveal the different layers of Montepulciano, a place full of treasures and delights.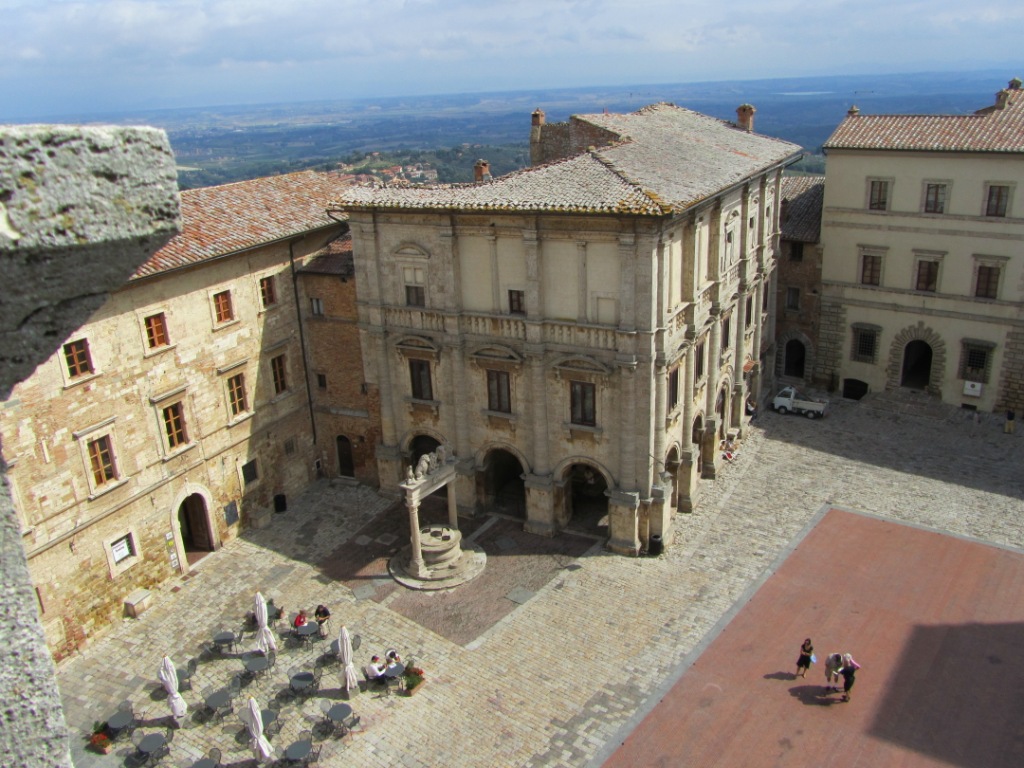 Where to taste Vino Nobile
Perhaps you already know Vino Nobile, the most popular wine produced in Montepulciano, but join a wine tasting here is a must. Along the Corso and Piazza Grande there are a lot of wine cellars, I went to Palazzo del Capitano, home to Consorzio del Vino Nobile di Montepulciano Enoteca Wine Shop, the right place where to ask information about tastings, guided tours and more.
They organize periodically meetings with wine producers such as the "Wednesdays with Nobile" (the next are scheduled until 24th September), a chance to talk with wine experts and know more about method productions, differences among vineyards and vintage years. Each tasting always includes cheese and other local products, my favorite kind of aperitif in Tuscany! Check this website for further information: www.montepulciano.com
Best event I attended
I found the evidence that Montepulciano is a magic town when I attended to the concert of the indie rock band Baustelle, that played here the last date of their tour. They formed in Montepulciano in 1996, so the concert was a special event for the band members: unfortunately it started to rain before the end of the concert that took place at Piazza Grande, so Baustelle decided to play 4 more songs unplugged under the portico of Palazzo Nobili Tarugi, a very moving performance!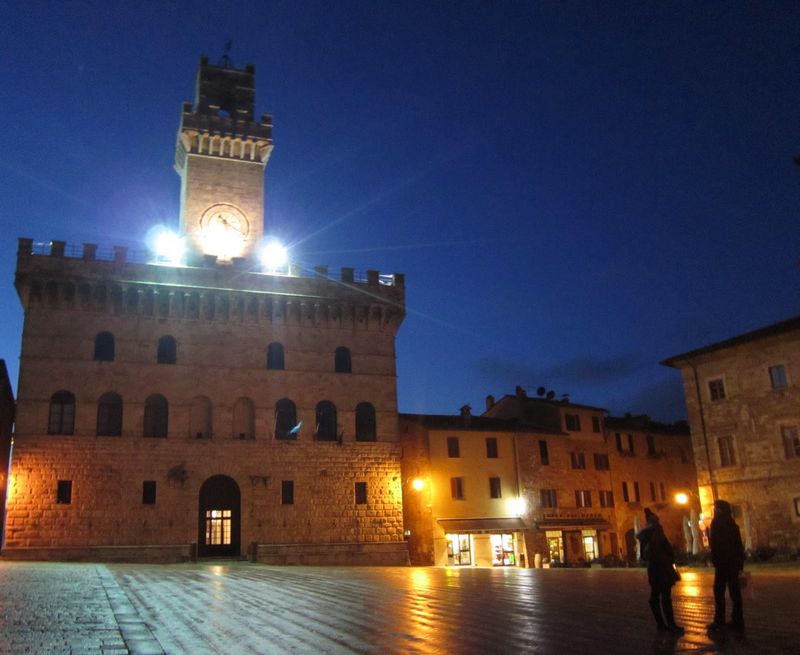 This was the most special event of my holiday in Montepulciano and I wish to come back soon to enjoy new experiences off the beaten track.