A worthy companion for the mechanical watches in any collection.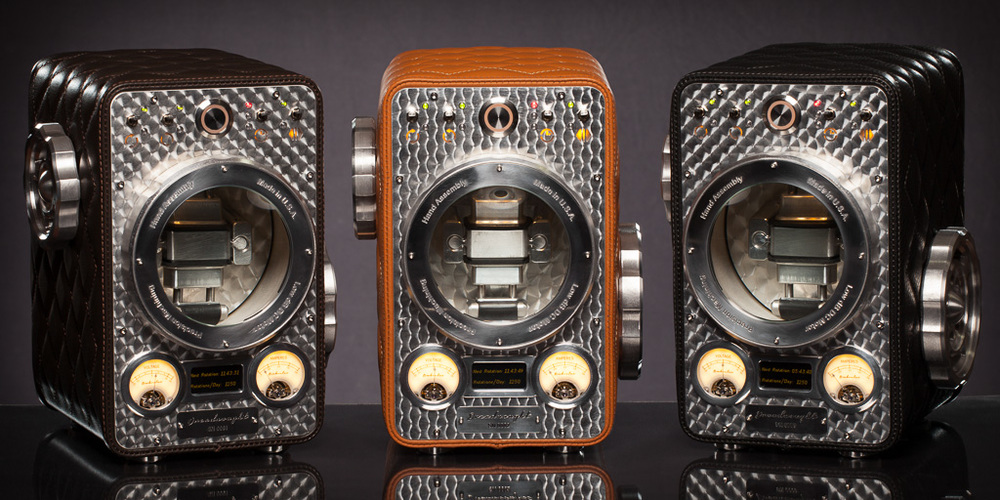 Dreadnought, a term used in the early 20th century to describe the most heavily fortified and fearsome fighting vessels, is a fitting name for Ambrelus' inaugural bespoke limited-edition watch winder.
Designed, manufactured and assembled by hand in America, Ambrelus watch winder employs elements not normally associated with the category. Ambrelus features engine-turned finishes mirroring the guilloche patterns found in many high-end mechanical watches, analogue voltage and current meters that harken back to vintage stereo equipment of the 60s and 70s., and diamond quilted surfaces made from the finest Italian leathers.
Ambrelus Dreadnought is fully programmable, featuring CNC-machined aluminum parts, custom- made analog meters, serialized name plate, quiet low-gauss electronics and motors. Add to this a magnified viewing port, fully adjustable illumination. The Dreadnought is available in three standard finishes with owner-specific options available upon request.