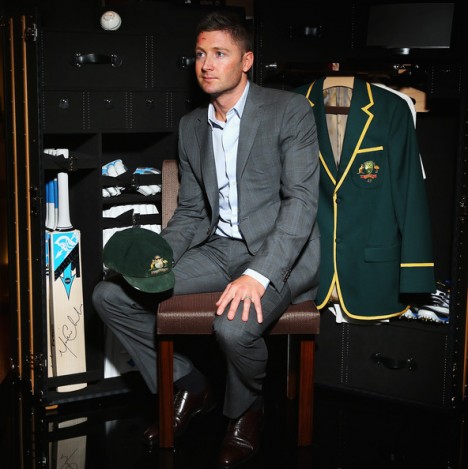 Louis Vuitton cricket trunk custom-built for Australian cricket captain Michael Clarke is going under hummer for a good cause. Valued at $170,000, the luxury trunk currently displayed at Louis Vuitton's George St store in Sydney, will be auctioned off in aid of Sydney Children's Hospital.
This exclusive Louis Vuitton Cricket Graphite canvas case trunk represents a special order. It was handcrafted in Louis Vuitton's Paris workshop to have room enough for blazer, bats, baggy green and a Bose sound system.
"If I can use my reputation to make sick kids happy, then that is the least I can do. And the money raised by Louis Vuitton, that will then be given to the hospital so it can make a mighty big difference," Clarke said.