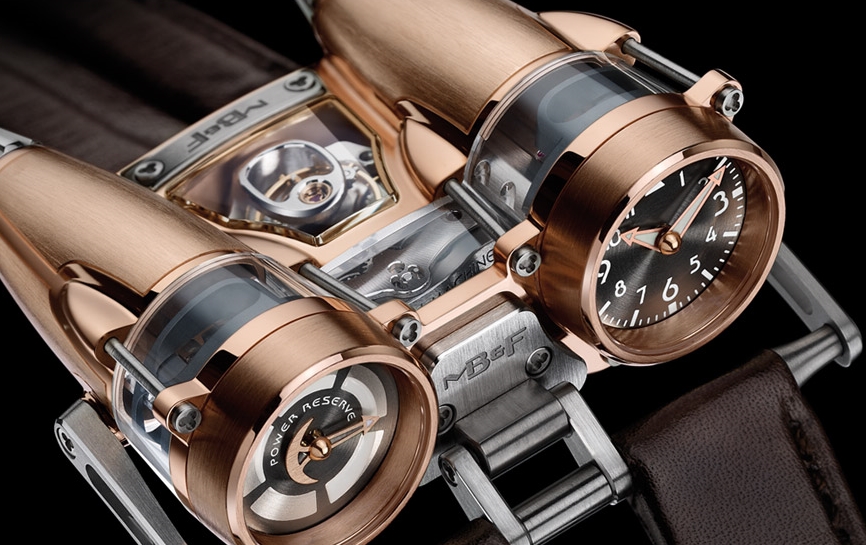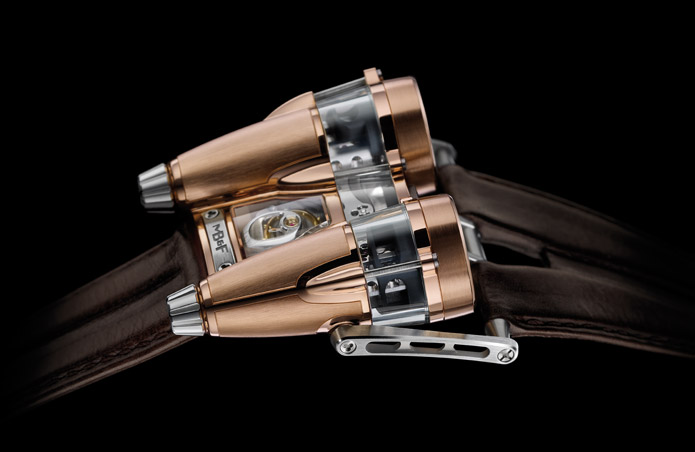 Max Büsser of MB&F, one of the leading independent watchmakers of the presence, brought to BASELWORLD 2012 the latest Horological Machine – HM4 – and Legacy Machine 1.
The HM4 RT version of the Horological Machine is a limited edition of 18 pieces in red gold and titanium – making it a most luxurious variation on the theme. The 65-part case measures 54 x 52 x 24 mm.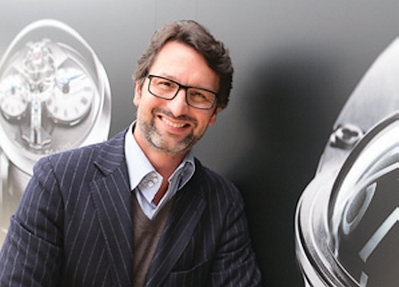 "I feel schizophrenic now", Max Büsser explained as he launched the Legacy Machine late last year. The Legacy Machines have opened up a second family of wristwatches for MB&F. More 'traditional' than his company's previous offerings, the LM1 'is a second way of seeing a three-dimensional machine, according to Büsser.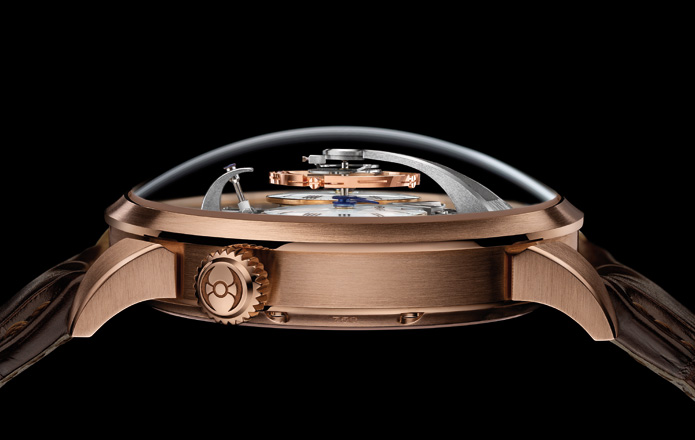 His inspiration here was what he terms 'the golden age' of watchmaking: the nineteenth century. The look of this Machine is dominated by the large 14 mm balance wheel floating between two dials, each of which displays its own time zone and can be set completely independently of the other using its dedicated crown. The LM1 boasts 45 hours of power reserve using one single spring barrel. Its complicated case comprising 65 individual parts is available in red or white gold and measures 44 x 16 mm.
Read the the exclusive Luxury Q&A interview with Max Büsser.