Colombian-born designer Haider Ackermann has been named the new Artistic Director of the luxury menswear label Berluti.
Fashion designer Haider Ackermann enrolled at the Royal Academy of fine Arts in Antwerp in 1994 and started his own label in 2003. He presented his first menswear collection in June 2013 in Paris. In just three years, Haider Ackermann became a fashion star now appointed as Creative Director for LVMH-owned Berluti luxury house. The designer is known for the womenswear collections under his eponymous label.
He was born in Colombia, adopted by French parents, raised in Africa and the Middle East, and educated in Antwerp. This background made him very nomadic, giving Haider the ability to fit in everywhere.
"I'm looking for a luxury that's a bit négligé, that can be rich but doesn't look rich. I would love for my clothes to be timeless, for people to build a sense of intimacy with them over time. I've tried over the years to tell a story, with each collection a different chapter. And you hope the reader will follow you and see where the novel's going," said Haider Ackermann in an interview for Wmagazine.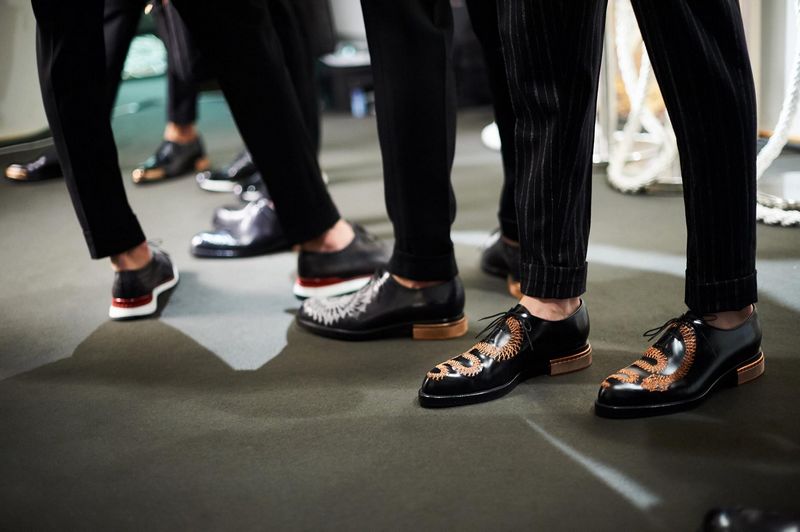 " I am very happy to welcome Haider at Berluti, his talent and creative commitment make him the perfect choice for this position. I am sure that his vision will bring a unique opportunity to Berluti ", said Antoine Arnault, Chief Executive Officer of Berluti.
" I am very honored to join Berluti. This house stands for the essence of luxury menswear and embracing this new adventure inspires me. " Haider Ackermann declared.
Berluti Maison is known for its unique leather finishing of calfskin, kangaroo leather and alligator skin, especially in its production of shoes and boots. Established in 1895 by Italian Alessandro Berluti of Marche, Berluti is based in Paris on rue Marbeuf. Alessandro Sartori was its
artistic director for 5 years, ending his role in February 2016.
Ackermann will present his first collection during Paris Men's Fashion Week in January 2017.