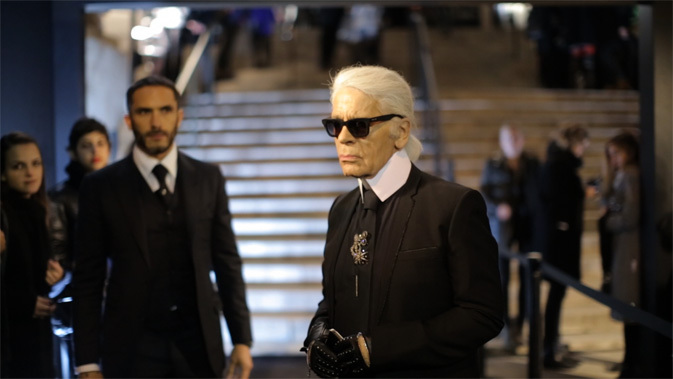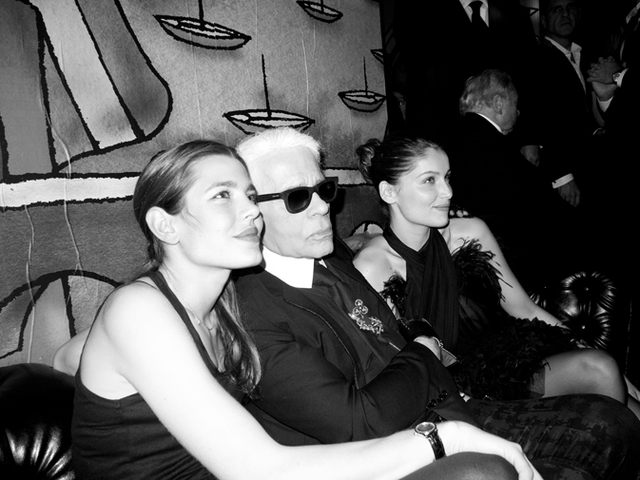 After Tokyo, New York, Taipei, Hong Kong, Sydney, London and Moscow, the Chanel photo exhibition "The Little Black Jacket" arrived at the Paris' Grand Palais on November 10th. From November 10 to 25, the travelling exhibit is shown in Paris.
Luxury is what makes the world go round, and France is still top of the game, Karl Lagerfeld said at the opening of the photo show.
"There is a French touch that shows immediately.For now we are still unbeatable, but it is a battle," Karl Lagerfeld told AFP when asked about the French and European luxury industry and market competitors.
"If I don't defend French luxury then I might as well leave. Luxury is stuff that nobody needs but it has a huge advantage: people want it. And people will make much more effort for a desire than for something they more or less need," he said.
"Luxury is elitist, but what matters is to sell, and we shouldn't worry too much who we are selling to," he said. "Throwing money out the window is the only way to get it coming through the door. Luxury works. It keeps people in jobs," added the fashion kaiser.
The iconic little black jacket created by Coco Chanel in 1954 was designed to "fit like a second skin". The tweed jacket was transformed over the time into an adaptable modern garment to be worn by both sexes of all ages.
Watch on chanel news "The Little Black Jacket" exhibition opening film, Paris, November 8.