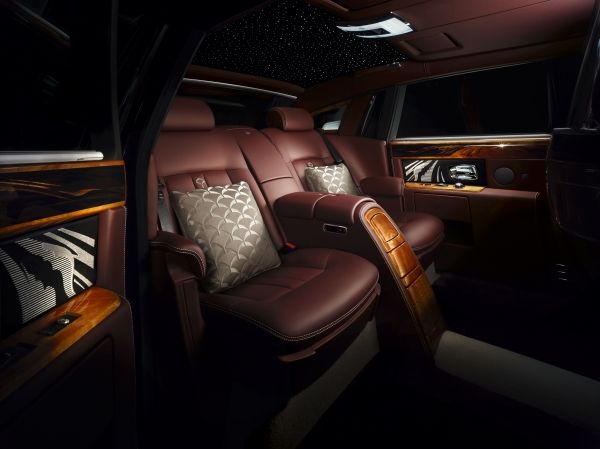 According to the World Tourism Barometer published by the United Nations World Tourism Organisation, China continues to be the largest outbound travel market for the second year in a row, spending an estimated $125 billion on travel in 2013.
Answering this growing interest in luxury travel, Rolls-Royce Motor Cars has unveiled the Pinnacle Travel Phantom, a new Bespoke Collection motor car, at the Beijing Motor Show. A showcase for Rolls-Royce's heights of craftsmanship and design, the car has been conceived both to celebrate the Chinese love of travel and the success of the Bespoke programme in China.
"This car is a showcase of Rolls-Royce's pre-eminence in Bespoke design seen through the prism of luxury travel," said Torsten Müller-Ötvös, CEO, Rolls-Royce Motor Cars.
Rolls-Royce's new car displays a masterpiece of marquetry, evoking the experience of travelling on luxurious cross-continental trains. The two-tone exterior colour scheme of Madeira Red complemented by Silver Sand on the lower side panels, hints at the luxury awaiting the traveller inside. Whilst a unique Madeira Red coach line, with an abstract motif of a streamlined train travelling at speed, invites you onboard for a journey of discovery. Infinity Black combined with Silver Haze or Melanite combined with Palladium are also offered as colour schemes.
The colour scheme continues inside with a number of Morello Red and Seashell leather combinations for seats, roofliner, pillars and door cards plus specifically developed Morello Red lambs wool floor mats to produce a cosseting interior.
The pièce de la resistance, however, is the most complex and intricate marquetry ever seen inside a Rolls-Royce. Individual pieces of wood veneer are laser-cut to ensure precision. Then, a craftsperson assembles the sections. A fastidious process of quality control follows, says Rolls_Royce, utilising the world's most accurate measuring tool – the human eye.