Louboutin can't stop Zara selling red-soled shoes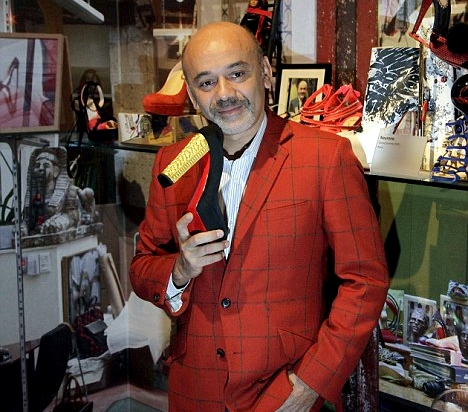 Designer Christian Louboutin sees red these days. A lot of competitors are trying to benefit from Louboutin's red soles, which the shoemaker says he has invented, so he should own the trademark. The last battle that Christian Louboutin lost it against Zara. Designer had sued Zara chain for copying his heels, but French court ruled that customers will not be confused between high-end version and cut-price pair (£40) and imposed Louboutin to pay £2,000 in compensation.
Louboutin is the first designer to introduce the red soles on women's shoes. Nearly two decades ago, Louboutin had the idea of painting red nail polish on the black soles of a pair of shoes.
In 2008, Christian Louboutin registered a trademark, claiming the exclusive right of red soles for 'women's high fashion designer footwear'. In 2011, the designer accused Yves Saint Laurent house of copying his red-soled footwear in the 2011 resort collection. The verdict is yet to be decided.