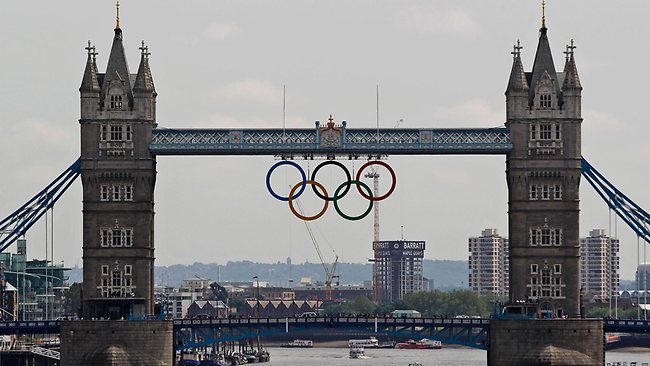 ---
This article titled "London's hotels and restaurants empty ahead of Olympics" was written by Patrick Collinson, for theguardian.com on Tuesday 24th July 2012 09.47 UTC
It's one of central London's top five-star hotels, regularly voted among the best on Trip Advisor. Yet this week it will discount its standard rate from £350 a night down to £200 amid a collapse in bookings ahead of the start of the Olympics.
"We don't normally discount below £250," said the manager, on the understanding that neither he nor the hotel would be named. "But although the hotel is fully booked for the duration of the Olympics, it's exceptionally quiet this week."
International visitors and domestic travellers avoiding London because of the Olympics have left hotels, restaurants and theatres unusually empty in the last few days before the start of the Games. "Even The Ivy has told us it has tables free. Usually it's us ringing them trying to find a table," the hotel manager said.
When the Guardian tried booking a table at The Ivy, a favourite celebrity hangout, the online reservation system said there were no tables free between 5.45pm and 10.15pm this Wednesday. But when we telephoned instead, we were instantly offered a table for 8.30pm (and no, we didn't say we were from the Guardian).
Lastminute.com's Secret Hotels service, where many hotels discount rooms cheaply on the basis that the name of the hotel is not revealed until after the booking is confirmed, is carrying scores of central London four-star hotels this week at just £59 a night and five-star luxury from £110 a night. Rates rise to £100 and £180 a night respectively a week later, during the Olympics.
Meanwhile the vast majority of people who hoped to cash in on the Olympics by renting out their home have not found too many people willing to pay inflated prices. Research by SpareRoom.co.uk, a flat and houseshare website, found that 89% of homeowners who advertised their properties as temporary accommodation during the Olympic period did not find tenants.
Matt Hutchinson, of SpareRoom.co.uk, said: "Many people saw the Olympic rental market as something they could cash in on, but the truth is that the supply has easily outstripped the demand. With everyone thinking the same way, it was a competitive market that, for many, hasn't paid out."
guardian.co.uk © Guardian News & Media Limited 2010
Published via the Guardian News Feed plugin for WordPress.