Rodman Spirit 42 Coupe to launch at the London International Boat Show, from 10th to 14th January 2018. This revamped boat show will run for 5 days in January and will be a fantastic international platform to launch this new model from the Rodman Shipyard. Featuring a sliding electric roof, this new Coupé version is true to the Spirit range combining fun with performance and practicality.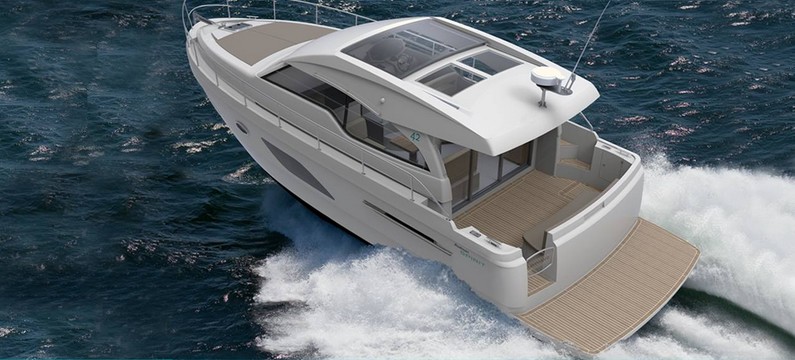 In 2011, Fulvio de Simoni's design studio together with Rodman Shipyard's technical team first combined their expertise and experience, to create the Rodman Spirit 42 Flybridge, which showcased new design concepts, new features, unique style and personality. Now, the Spanish shipyard is launching a new coupé version of this model. The Coupé version offers new materials and features.
This versatile boat designed for a wide range of customers, now offering even more choice – the new coupé or the flybridge. The Coupé model will feature twin VOLVO IPS engines with two different power options: IPS 400 or IPS 500. The vertical bow is a typical feature of Atlantic vessels – strong, reliable and safe – and aesthetically it is reminiscent of a more traditional style. The sliding electric roof is the stand out feature of the Coupé, adding to the contemporary and sportive lines of the exterior, and providing natural light and air to the saloon, giving the feeling of outside, inside. The roof itself will also feature two fixed windows, which further amplify the size of the saloon.
" As you approach the boat, from the transom, you cannot help but notice the wide beam, and as you board you feel stable and unconstrained. The boat gives a feeling of minimalism, a place for clear thought and a de-cluttered life, whilst still providing the creature comforts you need to unwind and enjoy your quality time on the water," says Rodman Shipyard.
The saloon features a large L-shaped sofa with a foldable table, opposite cavernous storage units andtelevision. On the Spirit 42, storage is in abundance, which means there is space for everything you need, and a place to put it away. A step up from the saloon brings you to the well positioned helm, with wide double helm seat and ample room for charts and electronic equipment.
Down the companionway steps you will discover the galley to port. Here again, everything has a place, leaving the work-surfaces free for preparation when you are cooking, and clean and clear whenyou are not.
The forward Owner's cabin features an easily accessible double island berth, and the twin guest cabin comprises two side by side singles. Combine these with two well-designed bathrooms, with separate showers, and you can be assured your time below deck will be just as comfortable as it is above.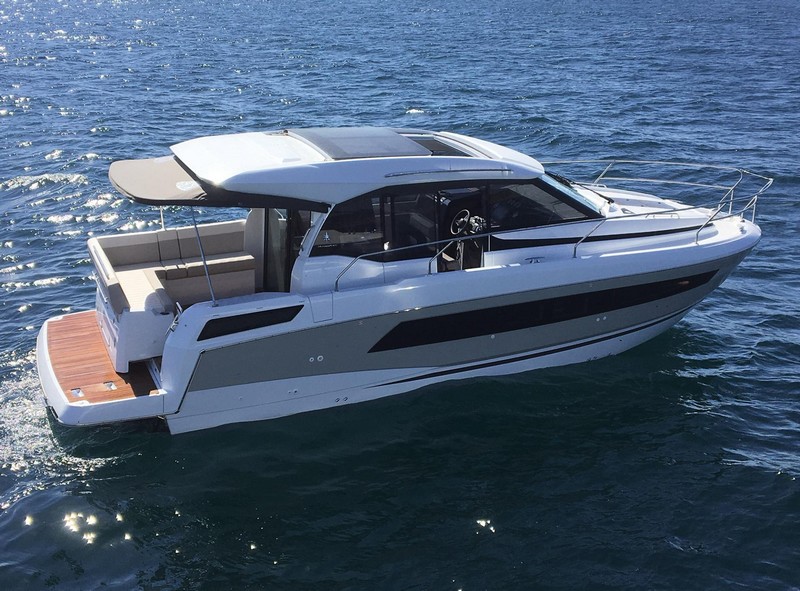 The Jeanneau NC33 is also making its Show debut at London Boat Show in January. Nominated for European Powerboat of the Year 2018, the new NC33 features wide, recessed side decks and a side gate improving onboard access.