Official wine for the FIFA World Cup 2014 revealed

South Brazilian boutique winery Lidio Carraro is the official wine for the FIFA World Cup 2014 in Brazil. Christened
Faces, the wine will be served at FIFA-organized events leading up to and during the World Cup and will bear the official FIFA seal. Lidio Carraro's wines are not aged in wood or oak and came from Serra Gaúcha region where 85 percent of the Brazil's domestic wine is produced.
"Our family has had much success with this type of project in the past. (being the official wine in the Pan-American Olympics in 2007, for example) but this FIFA World Cup project is really something even bigger and more exciting. We are proud to be able to represent Brazil all over the world in football-loving nations", says Patricia Carraro, Marketing Director and daughter of the owner.
A first red wine under the Faces label will be launched in May, according to decanter magazine.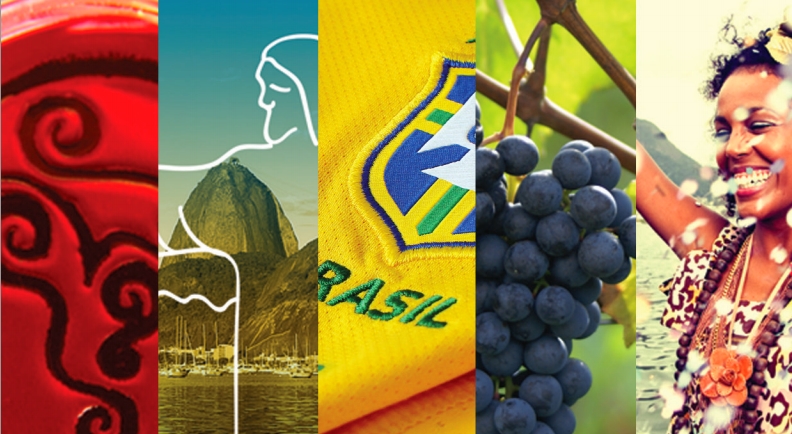 "The global exposure that the Faces label will have in Europe, the US and Canada will be a great showcase for Brazilian wines. This is why we wanted its concept to be linked to diversity – a strong aspect of Brazilian identity and to the translation of Brazilian colours, aromas and tastes. Our proposal is to produce an authentic wine blending grapes from our best terroirs. It is a very special project and for the first time the winery will be selecting grapes from other properties to express the Brazilian diversity", stated Monica Rossetti, chief winemaker, responsible for the winery.
"I have long admired for their purity of expression," said Decanter consultant editor Steven Spurrier, following a recent visit. "The family's wine wishes to preserve the authenticity of each grape variety, each terroir and to remain totally Brazilian [and] never use oak, preferring that the wine speaks of its soil, not what it is matured in."
Six giants of Brazilian football – Marta, Ronaldo, Bebeto, Carlos Alberto, Amarildo and Mario Zagallo are the official Ambassadors of 2014 FIFA World Cup.