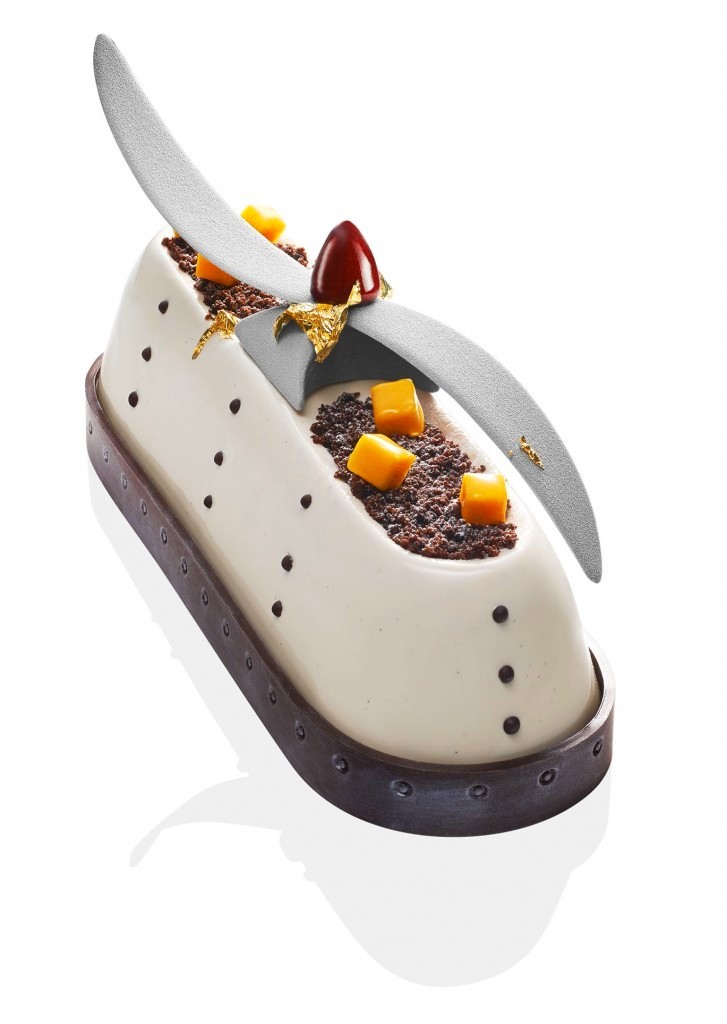 For this year's holiday season, Julien Alvarez, Pastry Chef at The Peninsula Paris, invites guests on a gourmet journey with "L'Envol des Sens", a creation inspired by the headline dessert of the French restaurant L'Oiseau Blanc.
Following the French holiday tradition of creative "bûches de noel" or Yule log cakes as a symbol of sharing and conviviality, this year chef Julien Alvarez reinterprets the signature dessert of L'Oiseau Blanc restaurant, shaping it into a tribute to the famous biplane of the same name. Blending traditional and modern styles, this Bûche, is aptly named "L'Envol des Sens" (flight of the senses) since it creates a perfect balance of creamy and crunchy flavours and textures and is a visual delight.
Velvety layers are ingeniously assembled, enveloping a heart of buttery salted caramel and crunchy dark chocolate and pecan biscuit. Topped with a layer of banana confit and wrapped in a light, white chocolate cream, this creation sits on a chocolate and praline streusel, garnished with a propeller made of dark chocolate.
This Bûche de Noël plays with textures and flavours, combining sweet taste and airy sensations for a refined experience that unites the beauty of a work of art with the pleasure of a delicious dessert – ideal for elegant holiday celebrations with family and friends.