Which Kitty are you?
The signature Charlotte Olympia Kitty takes on four exciting new personas in this limited-edition collection honouring the rock artists that had an unmistakable impact on both music and fashion in the last century.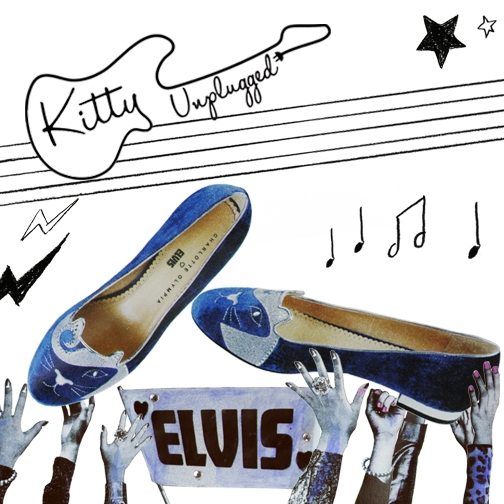 Screaming fans will do everything they can to get a glimpse of the Elvis-inspired 'Kitty' flat in dark blue velvet with its irresistible hair flip and crystal detailing.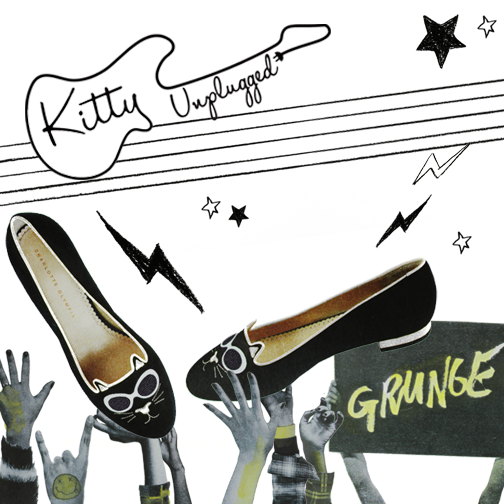 Cure your nineties nostalgia with Charlotte Olympia Grunge Kitty. Inspired by Nirvana, the headliners of the vintage-casual grunge movement, this CO Kitty is ultra mellow in black velvet with large frame sunglasses.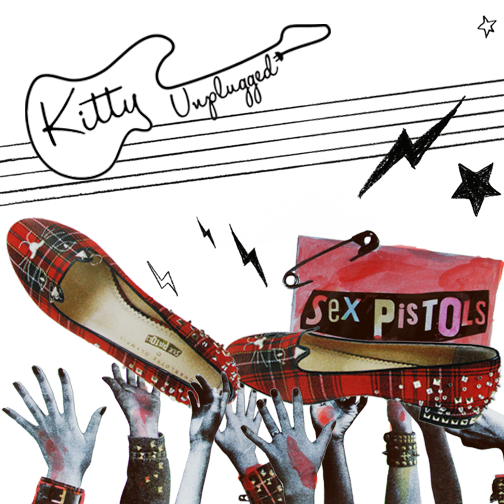 Flaunt your rebellious streak in Punk Kitty. All punked-out in tartan plaid with studs and safety pin piercings, this CO Kitty is a true Sex Pistols devotee.
This unforgettable flat in silver lamé with the iconic Kiss star-eye embroidery is a hit for the ages.