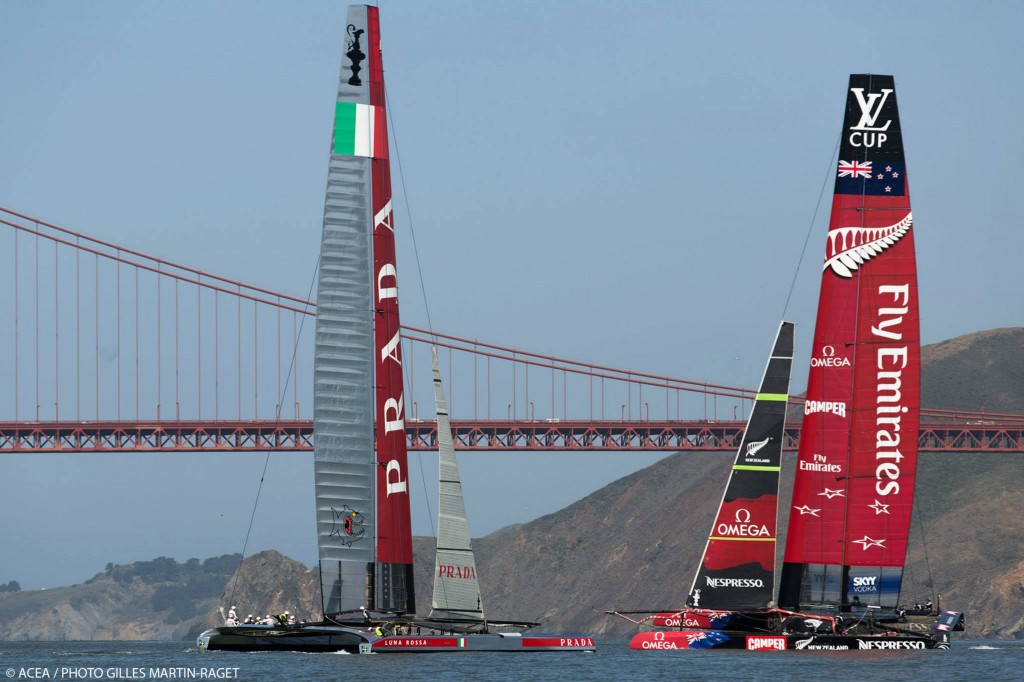 Mumm Napa sparkling wine house is the official sparkling wine of the America's Cup Summer of Racing in San Francisco. From the opening ceremonies on July 4th through the final races in September, Mumm Napa sparkling wines will be on hand to toast one of the world's most prestigious sporting events in true Napa Valley style.
"We raise a glass to the incredible athletes of the America's Cup and commend them all on their relentless pursuit of victory," said Mumm Napa Managing Director Simon Towns.
"We are so pleased to bring the spirit of Mumm Napa – the spirit that celebrates every day luxury – to the America's Cup, especially since it is to be raced on the iconic San Francisco Bay. It is an honor to be a part of the palpable feeling of celebration and luxury that is synonymous with the event."
"We're thrilled to be serving Mumm Napa sparkling wine at all of our America's Cup venues," said Stephen Barclay, CEO of the America's Cup Event Authority. "Celebrating victory with a toast is a tradition that dates back nearly as far as the America's Cup itself and we're happy to be raising our glasses with Mumm Napa."
Spectators can celebrate with a glass of Mumm Napa sparkling wine on shore throughout the summer at the America's Cup Park (Piers 27/29) venues and general concessions, the America's Cup Village at Marina Green, and on official on- water viewing boats. VIPs and sailors alike will also have the chance to indulge in Napa's quintessential sparkling wine at the exclusive CLUB72 and America's Cup Club.