Kate Moss turning her hand to designing phone cases.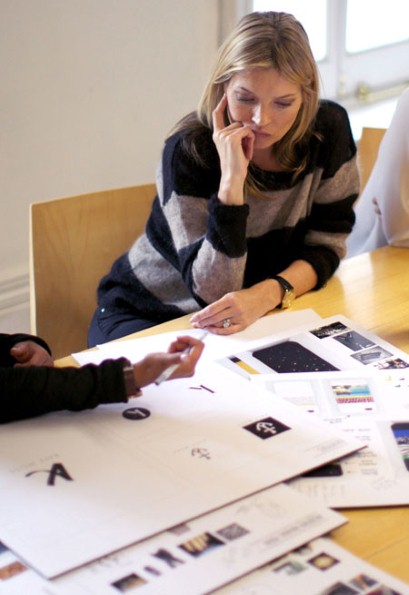 Fashion and tech are continuing to converge. Alongside Mulberry and Gucci houses, the major trend with the fashionable collaborations is now involving Kate Moss and Carphone Warehouse. After the latest Versace advertising campaign, The British supermodel is hard at work, perusing design ideas for a collection of phone accessories for the high street communications retailer. The tiny tattoo Kate Moss has on her right wrist inspired one more time an anchor branding for the new "fashion tech" range that intrigued the critics.
"My phone's as much a part of my look as my bag or shoes, and yet there's so little choice out there. My whole approach was to treat this as any other fashion collaboration; I was heavily involved in the design process and loved seeing my vision come to life in the final product. From the quality of materials to design, I wanted the best for my range that reflected my personal style," explained Moss.
The leather accessories and iPad covers of the Kate Moss Accessories Collection are set to be launched later this summer.
"We looked at the accessory ranges available today and found that consumers were crying out for something different," explained Julian Diment, marketing director at Carphone Warehouse. "Fashion tech blurs the lines between fashion and technology, and Kate Moss is the perfect match for us to drive forward integration and creativity from the two industries."