Lauge Jensen new Limited Edition Motorbike Designed by Automotive Fashion House – A.Kahn Design.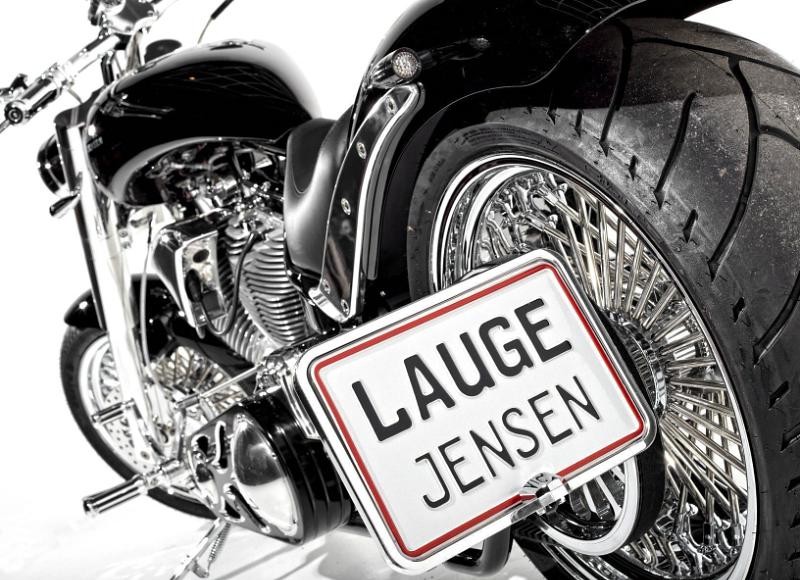 Two of the world's most exciting bespoke vehicle brands unveiled a new Limited Edition Motorbike "hand built to perfection."
Bespoke high-end Danish motorcycle brand Lauge Jensen announced a world first collaboration with Britain's supercar designers, A. Kahn Design by showcasing a new limited edition motorbike introduced at the new A. Kahn Design showroom in Chelsea, London.
With only 10 distinctive motorcycles designed by Afzal Kahn available for sale, the NEW A. Kahn model is certain to become collectable item.
The bold design is matched by a high performance at 0-60Mph in less than 4 seconds (maximum speed tolerance in excess of 160Mph). Hand built by Lauge Jensen craftsmen in Denmark, the motorcycles have of the most efficient V2-engine in the world, compiling with EURO4 emission, thereby reducing the amount of harmful exhaust gases produced by motorcycles.
"We have long admired the Kahn business ethic and the innovation and quality of its vehicles. We share the same passion and vision which has now come together for the first time, to create not only one of world's most desirable motorbike but one that stands out with a great personality," said Lauge Jenson creator Uffe Lauge.
Pricing for the Lauge Jensen bikes starts at £28,600GBP, while custom Lauge Jensen bikes start from £35,000GBP, announced the manufacturer.