Hybrid, Digital Printing – Vibrant & Eco-Friendly.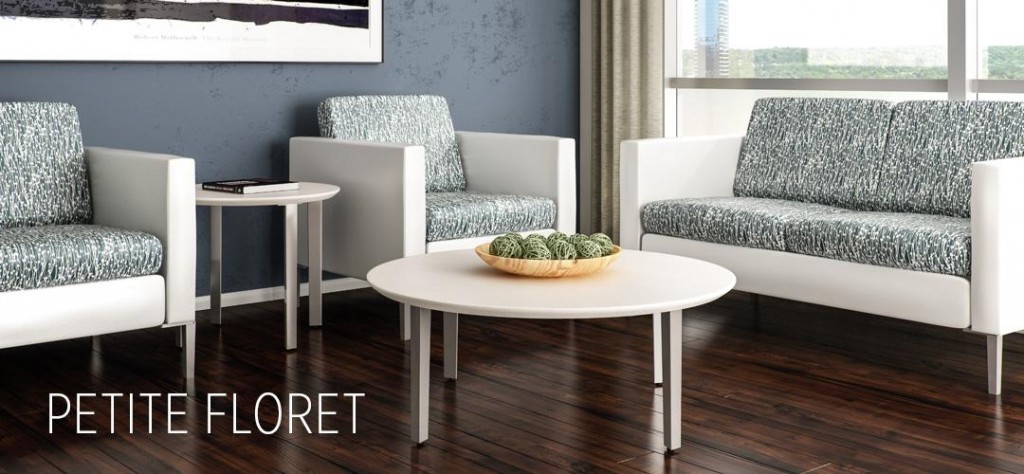 EnviroLeather by LDI announces "Petite Floret" – a nature-inspired design pattern by interior product designers Tara Rae Hill and Martiele Sineath – using EnviroLeather's breakthrough, eco- friendly, hybrid digital printing technology. The EnviroLeather sustainable upholstery printing process allows for a vibrancy and variety in color that have been difficult to achieve with traditional printing methods.
In describing this new line, designer Tara Rae Hill says, "The design combines the comforts of nature with our intrinsic fondness of color to help create interiors that are familiar, softened, and interesting. 'Petite Floret' uses a pattern that is inviting, cheerful and sophisticated and is reminiscent of luminescent springtime days and twinkle-time, silhouette nights."
Designer Martiele Sineath adds: "'Petite Floret' was inspired by the organic flow of nature, with a chic color palette and timeless expression. Its simple elegance and beauty are reminiscent of graceful flora and charming gardens."
Offering more color vibrancy and variety, the EnviroLeather patent –pending, hybrid digital print technology employs an eco-friendly process that is more energy-efficient and uses water-based systems to replace harmful solvents.
EnviroLeather has gained recognition as a PVC-free faux leather that combines outstanding durability, superior chemical resistance and a soft, luxurious feel with environmental and health safety benefits. EnviroLeather contains no PVC, no plasticizers, no halogens, and no heavy metals. It also passes the stringent California 01350 indoor air quality test and contains renewable material and post-consumer recycled content. With this new print technology, EnviroLeather™ now offers innovative, fresh, new looks and designs as well.