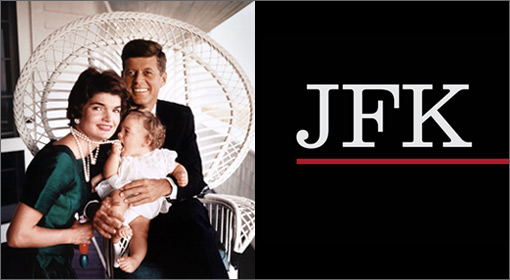 To mark the 50th anniversary of the assassination of President John F. Kennedy, the 250,000-square-foot Newseum (Washington, D.C.) features two new exhibits and an original documentary film chronicling the presidency, family life and death of America's 35th president.
"JFK," exhibition features two exhibits and a film:
"Creating Camelot: The Kennedy Photography of Jacques Lowe" features intimate images of Kennedy and his family taken by
Jacques Lowe , Kennedy's personal photographer.
"Three Shots Were Fired" tells the dramatic story of the news media's reporting of Kennedy's assassination through powerful images and artifacts, including some items on loan from the National Archives, which have never been publicly displayed, that were with Lee Harvey Oswald at the time of his arrest on Nov. 22, 1963.
"A Thousand Days," a Newseum-produced film shown on a 100-foot-wide video screen, uses original footage and interviews to examine Kennedy's presidency and family life in the White House.
For its "Creating Camelot" exhibit, the Newseum restored more than 70 images reproduced from original prints and contact sheets after more than 40,000 original Jacques Lowe negatives of Kennedy photos, stored in a World Trade Center bank vault, were lost on 9/11.

"Creating Camelot" features intimate, behind-the-scenes images of Kennedy, his wife, Jacqueline, and their children, Caroline and John. Lowe was 28 when he met the Kennedys in 1958 and was hired as the family's personal photographer. Over the next three years, he shot more than 40,000 images of the couple and their children. Lowe's photos span from Kennedy's 1958 U.S. Senate re-election campaign through his early years in the White House. The iconic images helped create the mythology about the Kennedy years that later became known as Camelot.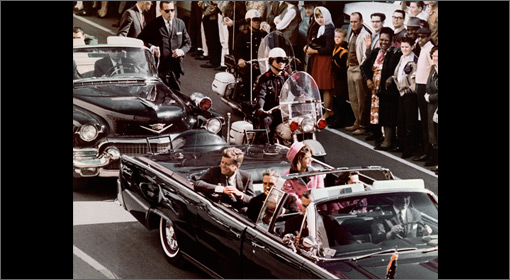 "Three Shots Were Fired" examines the events that began with Kennedy's assassination in Dallas on Nov. 22, 1963. A United Press International bulletin broke the news that the president had been shot, and minutes later, CBS anchor Walter Cronkite began four days of unprecedented television coverage, including the unforgettable moment he reported to the nation that Kennedy had died. The exhibit features never before publicly displayed artifacts on loan from the National Archives including the long-sleeve shirt Lee Harvey Oswald was wearing when he was arrested, the wallet Oswald was carrying at the time of his arrest and its contents, a jacket investigators believe Oswald discarded as he was fleeing police, and the blanket Oswald used to hide his rifle in the garage of a family friend near Dallas.
The Newseum's original film "A Thousand Days" recounts the youthful glamour the Kennedy family brought to the White House and the newsworthy moments of a presidency cut short. The 16-minute film is shown in the Newseum's Smith Big Screen Theater, a 120-seat theater featuring a 100-foot-wide screen.