Art Basel and BMW announced Samson Young as the winner of the first BMW Art Journey, a prize created to recognize and support emerging artists worldwide. BMW and Art Basel will send Hong Kong artist on a journey of creative discovery across five continents.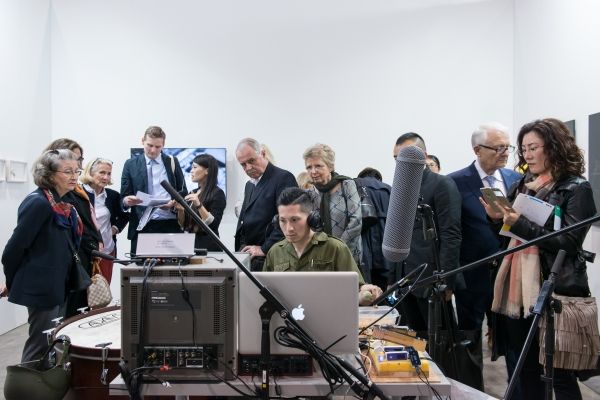 For 2015 BMW Art Journey, Samson Young turns his attention to bells, which bring together two related areas of interest: military technology and music. Cannons and bells are made of essentially the same materials. In times of war, bells would be melted down to create cannons, and when peace returned, bells would be recast from surplus weapons. For Young's 2015 BMW Art Journey he will focus on bells that give form to the idea of "conflict" in a variety of ways. His journey will take him to bells and research institutions in Myanmar, Kenya, Austria, Cologne, Morocco, Sicily, South Korea, Australia and several cities in the UK and United States, where the artist will notate and record the sounds of exceptional and historically resonant bells, generating an archive of bell recordings, a series of "bell sound sketches," a set of new bronze bells, and an original musical composition for bell-ringers and orchestra.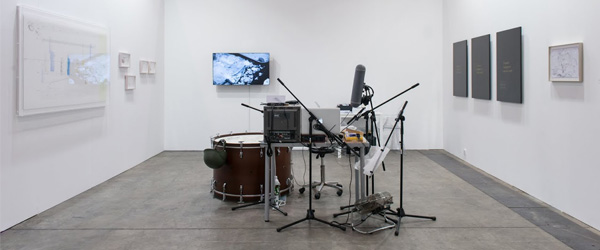 Young will undertake a worldwide tour of iconic bells, documenting them and creating works of visual art and music composition in response to them. Samson Young was one of three shortlisted artists selected from this year's Discoveries sector at Art Basel's show in Hong Kong.
"Samson Young's proposal stood out for several reasons: its depth and clarity, its multi-layered approach and its ability to bring a simultaneously contemporary and historical dimension to notions of place," said the jury of the first BMW Art Journey.
"His research will thoughtfully interweave multiple contexts addressing major issues to include war, religion, community and the politics of sound. He shifts the focus from seeing to listening and his project will show that also ideologies can have a certain sound. Samson Young has crafted a journey with ambitious scope and strong potential to offer meaningful strides in his development as an artist."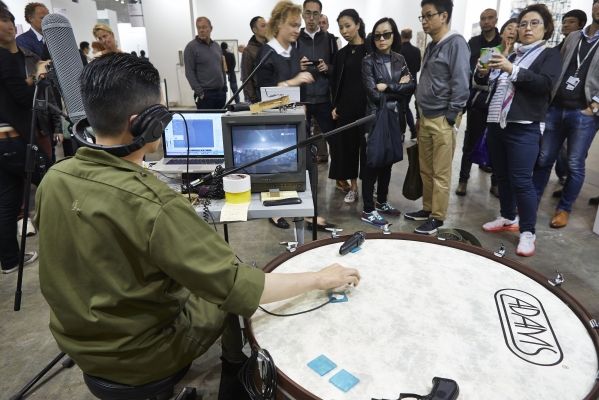 Samson Young added: "I am, naturally, thrilled to be able to make this journey happen. The BMW Art Journey is a real luxury in that it facilitates the research and the fieldwork – the drifting that drives the work – that is indispensable to the outcome of the creative process.
BMW Art Journey prize is open to artists who are showing in Discoveries and Positions in the Hong Kong and Miami Beach show respectively. Two judging panels, comprised of internationally renowned experts, shortlist three artists, who are then invited to submit proposals for a journey aimed to further develop their ideas and artistic work.
The next judging of the BMW Art Journey will be held during Art Basel in Miami Beach, where three artists from the Positions sector will be shortlisted next December. The winner will be announced in early 2016.