A topic that will continue to impact future generations.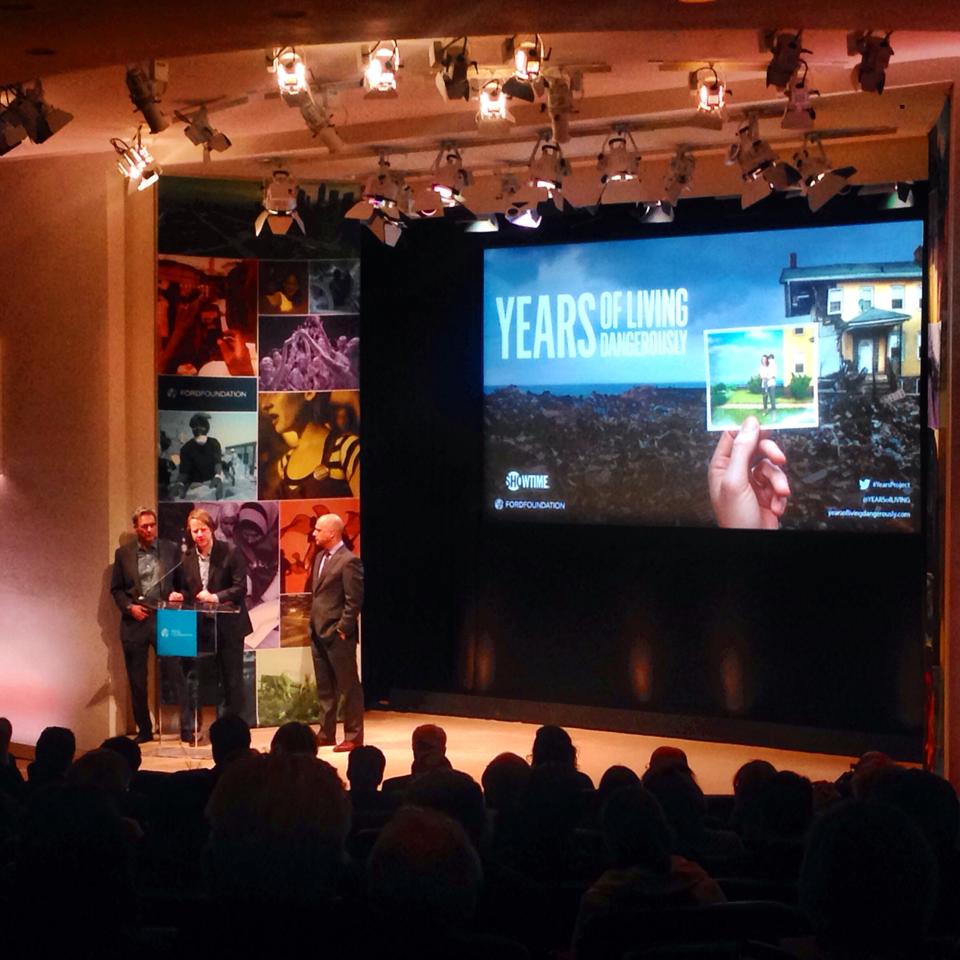 Nobody can tell the climate change story better than Canadian Director, film producer, deep-sea explorer, screenwriter, and editor James Cameron (Avatar, Titanic, The Terminator, Rambo, Aliens, Spider-Man). When asked what's the best thing an individual can do to fight climate change, James Cameron said, "Stop eating animals." In 2012, Cameron adopted a vegan diet. "By changing what you eat, you will change the entire contract between the human species and the natural world," he explained.
This April, Cameron debuted "Years of Living Dangerously" television event series, a 9-episode documentary series about climate, involving some of Hollywood's biggest filmmakers and celebrities. Climate change activist Matt Damon, Jessica Alba, Arnold Schwarzenegger and Harrison Ford are among the talents of Hollywood celebrities enlisted by Cameron.
"This isn't a science show. It's not meant to be a lot of charts and graphs, in fact I don't think we use any charts and graphs, we're telling the story in very human terms in a way that makes it real," says Cameron.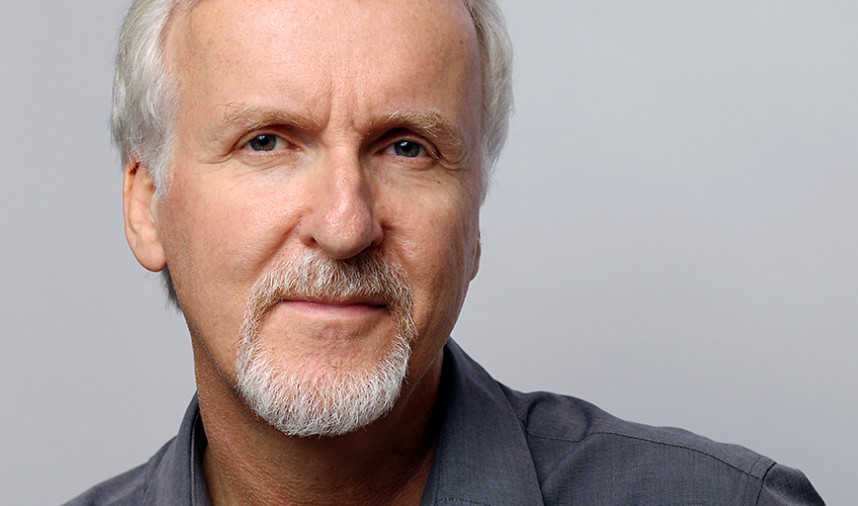 "I think there are enormous money interests at work here and most of the sceptics are well-funded by a very conscious disinformation campaign to keep people kind of asleep and not paying attention to this problem. So I tend to be very sceptical, but I think it's important to analyse each of the sceptics' arguments very carefully and when you analyse them, they fall apart, they fall apart in the light of science," added Cameron.
This multi-part docu-series event tells the biggest story of our time: climate change and its impact on people. Over the course of up to eight episodes, the series travels to Texas,Kansas, California, Colorado, New York, Maine, the Carolinas, Florida, the Middle East, Africa, the Andes, the North Pole,Indonesia, Bangladesh and the South Pacific to feature character-driven narratives with real people facing the crippling effects of climate change-related weather events, the politics of global warming and the efforts made to find solutions to the problem.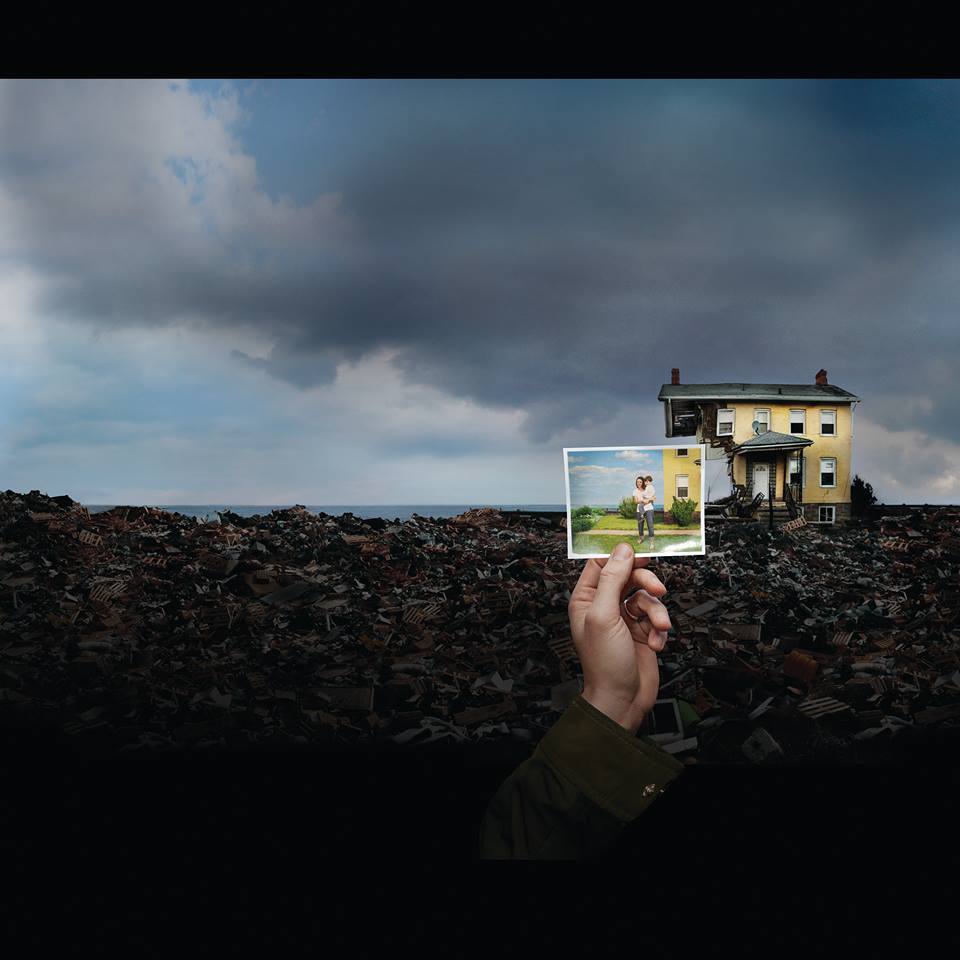 The full list of correspondents include:
Jessica Alba (actress, author and co-founder of The Honest Company) follows three Climate Corps fellows as they attempt to green the corporate sector.
Mark Bittman (food journalist, author, and New York Times columnist) shoots two pieces: he explores rising sea levels and the aftermath of Super Storm Sandy, with a focus on Union Beach, New Jersey; and, in an investigation that takes him all across the country, he tries to determine just how clean natural gas is.
Don Cheadle (star of the SHOWTIME series HOUSE OF LIES) reports on the severe droughts in the Southwest, and sees if a town in Texas can rebound.
Matt Damon (Elysium) examines the public health impact of heat waves as they sweep across Los Angeles and other cities around the globe.
America Ferrera (Ugly Betty) explores wind and solar power: if they're so good, why are so many people trying to block them?
Harrison Ford (42) travels to Indonesia to report on deforestation and the struggle to prevent it.
Thomas Friedman (journalist, New York Times columnist and author) investigates how climate change impacts national sovereignty in the Middle East.
Michael C. Hall (star of the SHOWTIME series Dexter®) goes to Bangladesh to see a vision of our climate-changed future.
Chris Hayes (MSNBC's All In) shoots two pieces involving Super Storm Sandy: a U.S. congressman comes face to face with climate change when extreme weather hits close to home; two Far Rockaway families endure the winter following the destructive storm.
Olivia Munn (The Newsroom) reports from Washington State as a new governor makes combating global warming a top priority.
Dr. M. Sanjayan (lead scientist at The Nature Conservancy) sets out on an epic journey around the world to see the effects of climate change firsthand. Will he be convinced that climate change is real?
Arnold Schwarzenegger (former Governor of California) treks deep into the forests of the American West, following a team of elite "Hot Shot" firefighters as they face what could be one of the worst fire seasons yet.
Ian Somerhalder (The Vampire Diaries) follows Anna Jane Joyner, the 28-year-old daughter of Evangelical preacher Rick Joyner, as she tries to convince congregations and preachers across North Carolina – including her father – that they need to join the fight.
Lesley Stahl (60 Minutes correspondent) travels to Greenland to explore the fate of the Arctic as global temperature increases melt the ice sheet at an unprecedented rate and unlock all sorts of new riches.