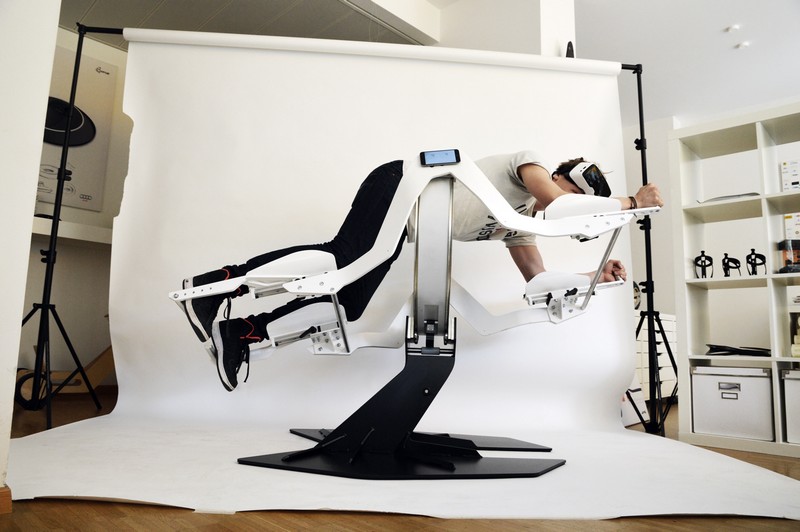 Anything is possible in virtual reality. You can discover space or explore the Amazonas, fly through the perfect wave, or even combine your workout with a unique flying experience. A new fitness and gaming device developed by Hyve Innovation Design we can train our body and mind.
Simply with your movements on the Icaros you control and determine the flight path or diving path in the game. It sounds quite easy and so it is – but it needs a little exercise not to crash. Once you have it, you'll never want to walk again, says Icaros fathers.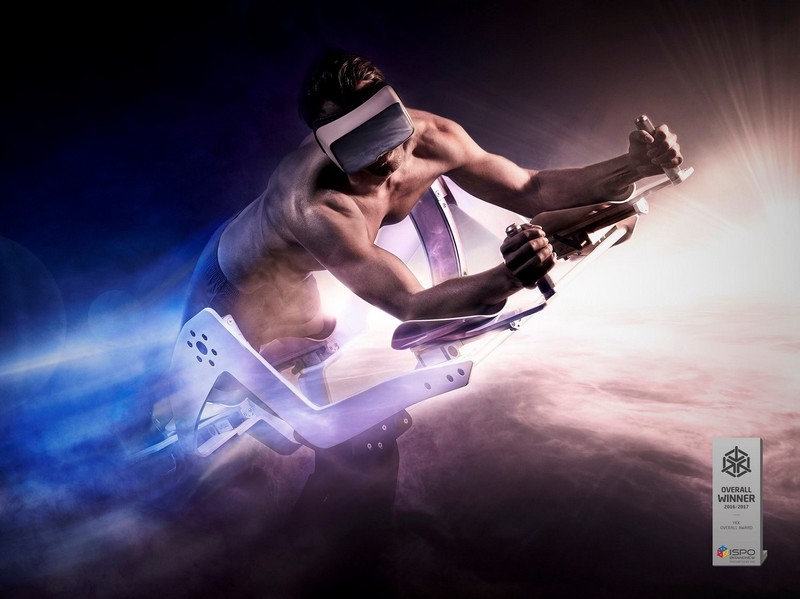 Icaros simulator is the Overall Winner of the ISPO Brandnew Award 2016. You can experience ICAROS at the ISPO Munich (the leading international platform for the sport business elite) from January 24th – 27th, 2016. Every year, more than 2,560 international exhibitors present their latest products from the segments of Outdoor, Ski, Action, Performance Sports, Textrends, Health & Fitness and Sourcing at ISPO MUNICH to over 81,000 visitors from more than 109 countries.
Hyve Design innovates, designs and develops groundbreaking innovations. The list of Hyve's innovations includes The Grindboard carbon longboard, MAN 175D Marine Diesel Engine, Tyrolit knife sharpener, B/S/H Styline kitchen machine, Flexi Vario dog lead, MED-EL Samba audio processor, Audi Service key Reader, Telefunken Jet Flyer scooter, motorised ePaddle, Sunstar Virtus modular ibike kit, Paket Butler domestic package station and many more. They have even a Rapide Carbon Knitting technique. This is a rapid prototyping procedure with which a pretreated "prepreg" carbon strip is "printed". This means that the carbon strip is interwoven with, e.g., an easy-melting PLA, from which it is possible to generate a three-dimensional mass without previous form. After the carbon form is firmly set, it can be easily treated with resin that will then render a high load-bearing, finished carbon composite component.