The new Lamborghini Huracán LP 610-4 announced as the successor to the iconic Gallardo.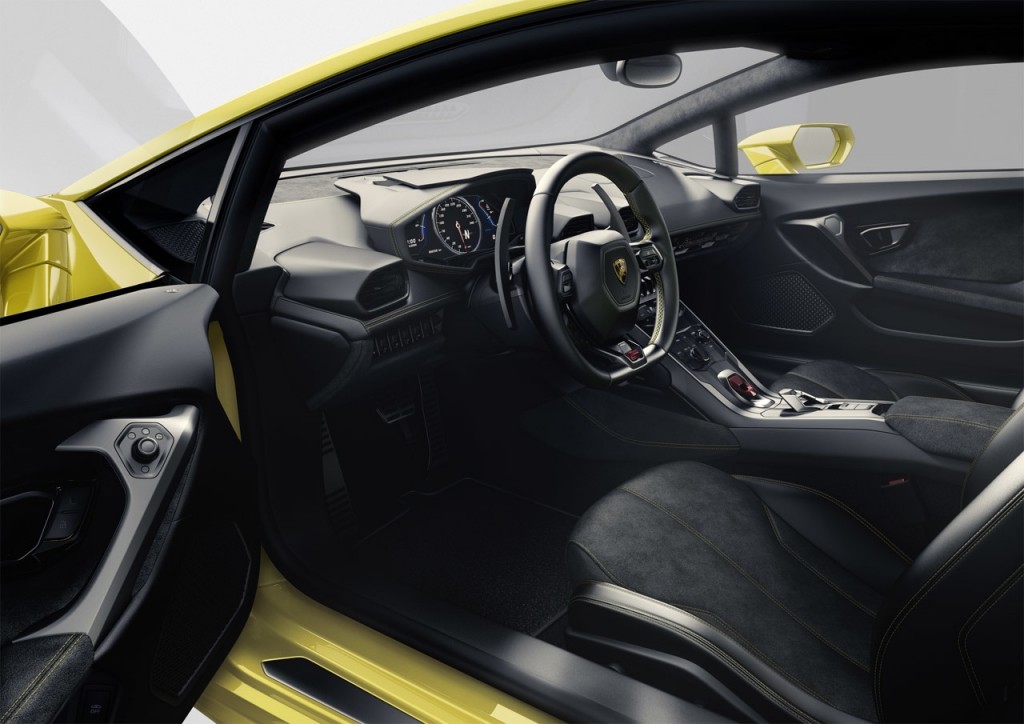 Italian manufacturer of luxury sportscars Lamborghini unleashed another famous fighting bull into the exotic automotive arena. After a 10-year in production and more than 14,000 saled supercars, the outgoing Gallardo is replaced by carbon fiber Huracan, a supersport coupe to be unveiled at the Geneva Auto Show in March 2014.
Instantly recognizable as a Lambo, the new Huracan takes its name from a fighting bull, fought in Alicante, Spain, in 1879, earning a reputation for courage and defiance. Sant'Agata Bolognese luxury manufacturer believes that Huracan can post higher sales than the Gallardo.
Systematic lightweight design and Automobili Lamborghini's extensive expertise in carbon fiber come together in the Huracán's new hybrid chassis — an integrated structure of carbon and aluminum elements. With a dry weight of 1,422 kg it enables not only the excellent power-to-weight ratio of just 2.33 kilograms per horse power, but also guarantees race-car precision with outstanding stiffness.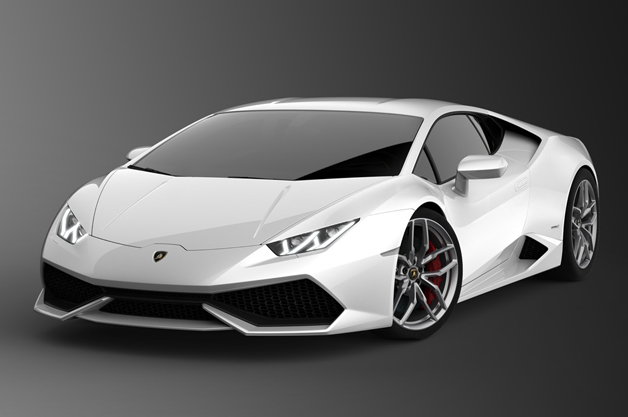 The new 5.2 liter V10 engine delivers a maximum power of 448 kW / 610 HP at 8,250 rpm and a maximum torque of 560 Nm at 6.500 rpm. In the new "Iniezione Diretta Stratificata" (IDS), direct and indirect gasoline injections are smartly combined. This results in more power and torque with lower fuel consumption and emissions compared with the Gallardo V10 engine. The top speed of over 325 km/h and the acceleration from 0 to 100 km/h in 3.2 seconds and to 200 km/h in 9.9 seconds only partially describe the dynamic experience at the wheel of the Huracán. Also thanks to the Stop & Start technology, the combined EU consumption figure has been further reduced to 12.5 liters per 100 km (290 g/km CO2 emissions). The engine complies with EU6 emissions regulation.
Starting from January 2014 the Huracán will be the protagonist of over 130 private preview events in more than 60 cities throughout the world.
The Huracán is produced at the Automobili Lamborghini headquarters in Sant'Agata Bolognese on an entirely newly-equipped production line. Delivery to the first customers is planned for spring 2014.