Sara Miller, is a dedicated and passionate visionary who's primary focus is establishing and facilitating an Online Information Community and Mobile App platform for the Local / National and International Horse and Equine World. We had the chance to speak with Sara about what means to be an "Animal Advocacy" for her and why it is important to learn about and respect the animals.
Animals hold a special place in your heart & your life. Over the years you donated your time, knowledge, love, grace & spiritual resources. How would you explain to a child what is Animal Advocacy & the essence of your mission?
What I do is try to help animals with their people problems, and just like some children, people don't always listen. So, then I get together with other people like me, and fight along side them, so that maybe one day all the animals can live comfortably as long as they live.
For you animals are …
The most therapeutic creatures on earth. I have never given up an opportunity to receive a good dose of animal therapy. To care for them is humbling, and character building.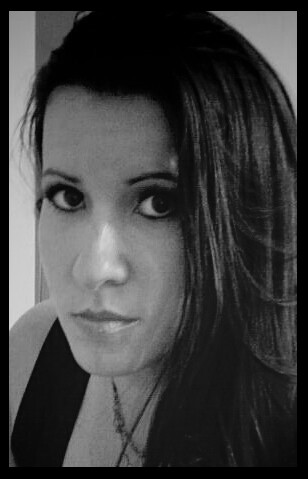 How many animals do you have? What is the care ritual for them?
I have 3 spoiled dogs, 3 funny little goats, 12 chickens, and 1 fish. There is no need for an alarm clock in my house. I am always woken up by a pair of little hands or a cold wet nose. All are equally greeted with a smile and a good morning hug.
If there isn't 3 feet of snow on the ground we try for a hike or a walk at different points of the day. The goats love to go for hikes. They are expert climbers you know.
Approximately 15 minutes of obedience training every day for each dog. Two of them are therapy dogs that visit nursing homes weekly. The chickens were rescues, tossed out of the window of someone's truck (as chicks) while I was driving one day. Now they live a happy and healthy "free range" life style. Our days and nights are always subject to weather and season, but they are always filled with love.
What memories related to animals you cherish the most?
Most of my favuorite animal memories are the ones when I was young, and the look on my parents faces as they gazed upon whatever creature I had brought home from the woods.
How did you become interested in this issue?
It is not an issue that I just became interested in. Since before I can even remember, I have always been drawn to animals, and brought home every animal I found in the woods that I thought needed help. It has been in me my whole life, but I started really focusing more on animals and their people problems in my early 20's.
How did you decide to make animal activism your life's work?
After I had a child, I decided that I needed to stop talking about the problems of the world, man up and get involved. Showing my child how to do what is right, by leading the way and practicing what I have always preached on a much larger scale.
Please tell us about your dreams and the platform dedicated to serve the horse world and the equestrian community + other plans?
Gait and Mane is an online information community and mobile app platform I am developing over the next few months. I am also creating a New Luxury line of equestrian apparel and accessories that will only be created in an ethical manner and making sure that the products are fair trade, environmentally safe, and humane.
My main dream and reason for creating Gait and Mane, is so I can impact the world in a positive manner by generating sustainable income and programs which would support and help our planet and the people who work with animals and which truly need it the most.
What are the projects you are involved in? What is coming up in your agenda? Where can you find more information?
I am currently working for the International Perfume Foundation(www.perfumefoundation.org) in the areas of Membership Development and Programs and Advocacy to ban unneeded animal testing worldwide.I am also part of the planning committee for the upcoming 2015 global award initiative called The Earth Prize and the Earth Challenge Summit .
Those are the two largest projects.
What inspires you every day? What makes you keep going?
My love for animals, love for my son and the future generations that will soon inherit our planet, along with our mistakes if they are not fixed now. It is up to us to inspire, lead, create and revolutionize. In order to effect change for the better and show our children the way.
What bothers & discourages you the most about the organizations with whom you came in contact?
One thing I don't want to do is point out an organizations mistakes. We all make mistakes, and sometimes they lead into a downward spiral of no return.So instead of focusing on the negative, let's focus on the positive and move forward. The past cannot be changed, so let's lead the way with a positive outlook without condemning others. Pointing fingers just wastes precious time. Let's focus on the root of the problems, instead of the people contributing to it. If we fix the root, the rest of the problems
related will eventually unravel when followed through.
Challenges are what make life interesting. What would you change immediately, if it were possible? How to turn great ideas and knowledge into actions?
I would not change a thing when it comes to my life's trials and tribulations. Not my past, present, or future. Sometimes scars are worth it, and putting your blood, sweat and/or tears into something can be liberating. I'm happy with who I am, and how my life's lessons have impacted me.
The key to turning great ideas and knowledge into actions, is actually respectfully listening to what others have to say with an open mind. Everyone has a voice, and their thoughts should always be given a chance to at least be heard.
From your own perspective, which laws are the most needed at the moment?
There are so many laws that need to happen, but to name a few, the banning of unnecessary testing on animals, the prevention of farm animal cruelty, we need more strict wildlife trafficking laws, and more strict laws punishing poachers, and the people that buy and sell illegal animal products.
What initiatives/ organizations, communities / projects / major animal advocacy groups related to nature advocacy do you appreciate? Who you support with an open heart?
I completely back the work of Stuart Robertson of Glo-Wild (www.glo-wild.com).
I cannot say enough about the man, and the mission of Glo-Wild. Stuart has a very unique perspective on the world and the animals in it. He has a very genuine connection with the animals in his care, and is also all about working with and helping the communities surrounding animals in the wild that need to be protected. He understands that we need to help our planet as a whole, not just put a bandaid on it and hope for the best.
A few of the many other organizations I am currently involved with is; The Leaping Bunny Program (www.leapingbunny.org), USHS Animal Testing of Cosmetics Campaign and Animal Research Department (www.humanesociety.org/issues/cosmetic/_testing/) The Rescue Train (www.therescuetrain.org), and The Alternatives Research and Development Foundation (www.ardf-online.org)
With lax policing and a belief in medicinal benefits, eating habits in China are driving endangered species to extinction. "Eaten by China" to become more famous saying than "Made in China"?
The public needs to know that there are many cultures contributing to this issue. Pointing the finger at only one race/country/religion will not fix the problem. This a global problem, but we need to start somewhere.
What are your sources of information & inspiration?
I read a lot (books, internet, newspapers), statistics and scientific information, countless hours of research and interviews, and I have acquired a unique group of well seasoned entrepreneurs, friends, and global explorers to add their life stories and knowledge to my very curious mind.
What could be changed to children's education related to respect of the planet, animals, air, water, health, ethical products and ethical advertisement?
First and foremost, their parents need to be educated. Then it is up to the parents to do their part, and teach their children about the world. I have seen a lot of people create life only to expect everyone else to do the hard part for them. Having help is always good, but people need to consider all persons in their child's life and if they are going to positively effect their child or not.
Although I know it is an issue, I don't worry about ethical advertisement for my child too much, due to the fact that most of the time my child is where he should be…outside playing! Enjoying and experiencing things first hand along side his mother, and other close friends and family members.
What is your vision about your ideal future involving animals?
To do the best and most I can do to preserve and protect all living things.
What is luxury in one sentence/ word?
Quality
What is New Luxury for you?
Piece of mind when it comes to spending my hard earned money on quality products created by a company only in an ethical manner.