A new remote training collar and app allows pet parents to use smartphone to train their dog. Utilizing Bluetooth wireless technology, the PetSafe SMART DOG Trainer app connects an iPhone or Android smartphone to the training collar, providing an easy way to communicate with our pet.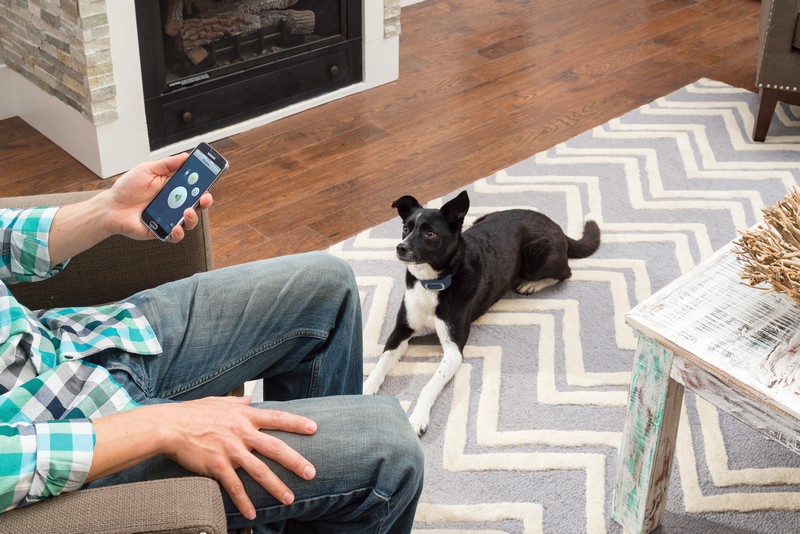 Designed for dogs at least six months old and eight pounds or larger, the PetSafe Smart Dog Trainer can be used to teach basic obedience commands—like sit, stay and recall—or eliminate unwanted behaviors, such as jumping, digging, chasing and trash raiding. Pet parents can select from vibration, tone or 15 adjustable levels of static stimulation to get their dog's attention from up to 75 yards away.
"With behavioral issues being the second most common reason pets are surrendered to shelters, and the industry shifting toward more tech-focused product innovations, we felt like the Smart Dog Trainer was the ideal solution to provide pet parents with a simplified, high-tech way to train their dogs," explained Heather Williams, category manager for PetSafe Training and Bark Control products.
The Smart Dog Trainer app is compatible with iOS 8 or Android 5 or later, and uses low-energy Bluetooth technology, which doesn't use cellular data and has a longer range than standard Bluetooth technology. The waterproof training collar is rechargeable, eliminating the need to purchase batteries and making it easier for pet parents to take their training on the go.