The Bengala F12 Caballería: "In most cases, uniqueness is a state of mind"
The silhouette of a Ferrari F12 and a Bengala Automotive Design logo?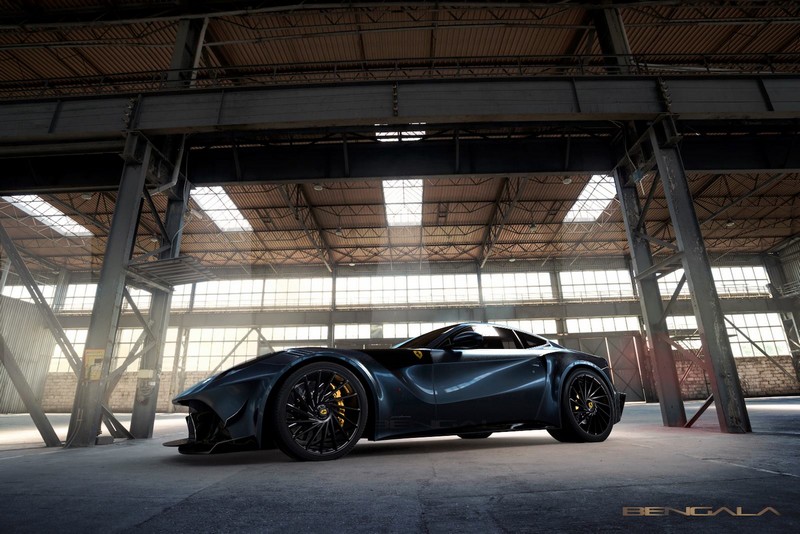 The F12 Caballería by Bengala Automotive, the Spanish design house known for customization options for all of the current Rolls-Royce models, is a bespoke carbon fibre creation based on the Ferrari F12. Featuring more aggressive lines, Bengala F12 Caballería is the first project inaugurating the Bengala Privilege Program. By the end of summer 2017, the design studio will make ten carbon-fiber-bodied supercars.
The beautifully sculpted lines and aggressive details of every new Bengala Automotive design rarely fail to inspire and astonish.
"In most cases, uniqueness is a state of mind; We bring to our customers an interpretation of their desires, based on their dreams. Put it simply, we mastered and created a unique piece of design and engineering, the Bengala F12 Caballería, and ten special individuals earned it," explained Bengala CEO and Founder Shoghi Saeidnia.
The new ownership program announced by Bengala gives instant access to the automotive design studio's future limited edition projects, along with events and private viewings, with a first choice option to its members before new designs are released onto the market.
Apparently, Bengala did not made any mechanical changes to the F12's 6.3-liter V12 engine.