---
This article titled "How the other half fly (to New York)" was written by Eva Wiseman, for The Observer on Sunday 25th August 2013 05.30 UTC
What money does, I learned at a reasonable hour in a well-lit airport, isn't make you happier, or more attractive, or a better person, necessarily. What it does is get you through New York customs in under five minutes. British Airways has launched the ultimate flight for the cash-rich and America-bound. And it goes via Ireland.
This is how the fabulously rich travel. Fast and cleanly. Browsing the Rich Kids of Instagram site, you see them, collapsed on piles of Louis Vuitton luggage, jetting between Vegas and Tuscany. There's one photo of a very fancy bulldog with its own business-class seat. Travel agents to the super-wealthy, boasting to Condé Nast Traveller recently, competed with stories about their first-class clients: Lisa Batkin, from In The Know Experiences wrote of an American couple who spent .5m on a two-week trip through France, for which they hired a fleet of classic cars, closed off a road and flew in an LA chef, because the French food wasn't to their taste.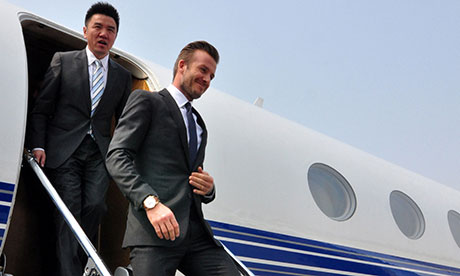 David Tobin from Dream Escape had a client who had a Celtic village constructed, "complete with thatched-roof roundhouses and silversmiths" for their three-day trip to Ireland. And these travel agents, or "concierges" don't come cheap either – Bill Fischer in New York charges new clients a one-off fee of 0,000, with annual service fees of ,000. There's long been a gulf between the way people travel, with the super-wealthy finding ever new, ever more velvety ways to get home – but rarely do we, the 99%, get to witness them.
While it's not quite Virgin Galactic, BA's cheeky New York flight is luxury genius. In 2009, Shannon airport opened a preclearance facility, which allows passengers headed for the US to pass through customs there, before continuing to a domestic terminal and leaving the airport without further inspection. Without queuing for an hour and a half crushed between a flatulent stag do and a divorcing couple, or the extended interrogation that makes you feel like the customs officer is unearthing repressed memories of your gap year in a terrorist training camp. Without being finally spat out into the rain some hours later with a dry mouth and desperate need to wee. Without any of that.
I got on the plane. And everything was amazing. The new flight, which goes from London's City airport, is only for the kind of people who (as I marvelled at check-in) when they can't decide which Pret sandwich to buy, get all three and have a bite from each. Before boarding, we elite are welcomed into a lounge that has the feel of a gentleman's club: a small, quiet room complete with champagne on ice and delicate canapés. It opens on to the runway – boarding takes seconds.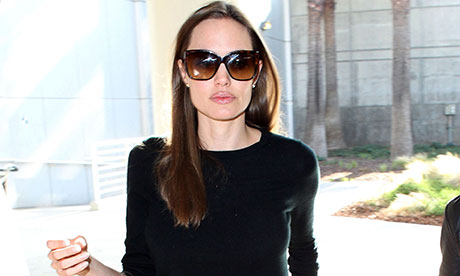 There are only 32 seats on this plane, and they recline into flat beds. Each one, I see as I make my way down the aisle, is filled with a suited man, already working away furiously on his laptop. There is no time for fun when you're a business traveller, which is such a shame because there is so much fun to be had. There's almost too much space, for starters, so there's some sport to be had with really stretching out, and putting your feet up to read the wine menu.
Within minutes of settling into my BA bed we were at Shannon, where we joined our luggage in the brisk journey through US security. Though in Ireland, we were in America. We could tell by the little Statues of Liberty propped on the counters. The security questions were polite and asked with American grins, so when we slipped back into our seats on the lane we were still relaxed.
We landed silently in the domestic terminal at New York's JFK airport, where crowds of commuting passengers came together in a furious bustle of accents and fizzy drinks. I was encouraged to slip away to the first-class lounge, where the lighting is reminiscent of a beautiful church, and menus for champagne and spa treatments are gently slipped into your hand upon entry. Here, there was more diversity in clientele: a family, bickering over appetisers, a very famous artist, travelling with a young and beautiful girl, his trainers squeaking on the deep carpets. It's like the ultimate hotel lobby – a room that feels like a holiday.
But. But. Travelling in luxury was so luxurious it didn't feel like travelling. Because (I learned, un-jetlagged, delighted) one small part of the thrill of going abroad is the boredom and awfulness of the journey. Some of the joy of getting there relies on the horror of trying to get there. Tourism (I forced myself to remember, as I whisked past customs) is something only a tiny proportion of the world's population enjoys – by 2020, the United Nation's World Tourism Organisation estimates, still only 7% of the world will travel internationally.
The fact that flying anywhere for fun is a privilege is something you're encouraged to forget when you're a multi-millionaire, as I pretended to be for half a night. And while I would never, ever, ever turn down an opportunity to sit in that glorious bed-seat again, or be handed a wine list mid-air, I understand now the benefits of budget travel. It reminds you how lucky you are. While at the same time, properly screwing your back.
• The trip was provided by British Airways. The Club World London City service leaves twice daily from London City airport to New York JFK, from £2,188
guardian.co.uk © Guardian News & Media Limited 2010
Published via the Guardian News Feed plugin for WordPress.