The image of a vast and shining cruise ship gliding through impossibly blue waters is one that has always been synonymous with pure luxury. However the modern vessels of the 21st century have broken new ground in providing the most memorable on-board experiences, with things like wine tastings, full-service spas and butler service now commonplace on luxury cruises.

With several firms continually upping the stakes and striving to be the very best in cruise travel, here's why travelling by sea might just be the ultimate contemporary vacation.
Wine as an art form
Solstice Class ships, a branch operated by Celebrity Cruises, have taken the needs of champagne and wine-lovers into account with the creation of a breathtaking wine tower that scales the height of two storeys.
Imagined by world-famous designer Adam Tihany, whose vision graces the interiors of, among others, New York's Aureole restaurant and Las Vegas' Mandarin Oriental, the wine tower is a truly striking feature (only accessible by ladder!) sure to get anybody's taste buds tingling and sets a marker for the standard of ship decks all over the world.
Countryside on deck
If you should happen to get bored of the sight of those endless waves and vast sunsets, then ships from firms such as Royal Caribbean and Celebrity Cruises have created an unbelievable array of replicated parks.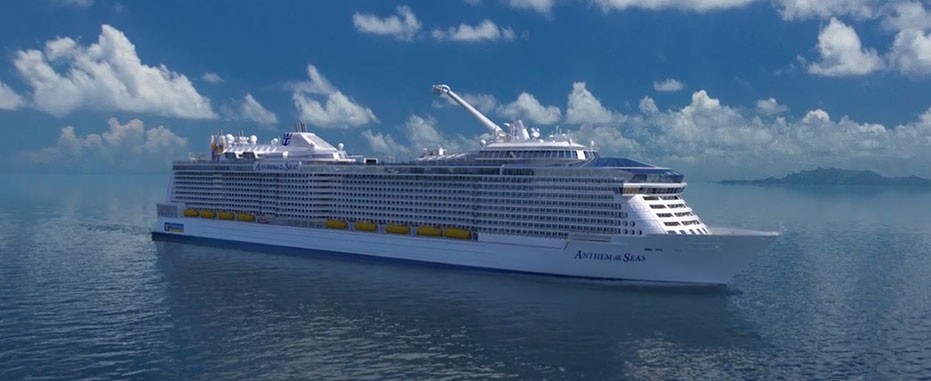 Royal Caribbean's 'Oasis Of The Seas' boasts an incredible on-board 'Central Park' filled with over twelve thousand different trees, flowers and plants, while Celebrity Cruises have followed suit with an impeccably-kept large lawn where guests can enjoy a glass of Pimms and the wonderful aromas of seasonal foliage – just in case you're missing the greenery back on land.
Exquisite personal touches

Being away from home for an extended period means that little personal touches can make a world of difference to your trip, and today's luxury cruises take great pleasure in providing their guests with thoughtful extras. Not only are private verandas standard in suites on many cruise lines like Silversea Cruises, some river cruise ships even possess 'inside-outside' balconies that, with a simple touch of a button, can convert from a glorious summer veranda to covered outside lounge area, should the weather try to interfere with your vacation!
Innovative on-board experience
For those looking for a little more adventure than sunbathing by the pool, there's no end to the activities you can now try while at sea. Fancy rock-climbing, zip-lining, golf or surfing? You can do all of these things on a modern cruise ship, as well as have your fill of the latest Broadway Shows, guest speakers from the world of rock and roll, politics and journalism, and even learn the art of cooking from the ship's master chefs.
With many of these features and facilities available as part of the all-inclusive package, deluxe is becoming more and more standard on today's cruises, meaning you'd be hard-pressed to find a vacation half as luxurious.