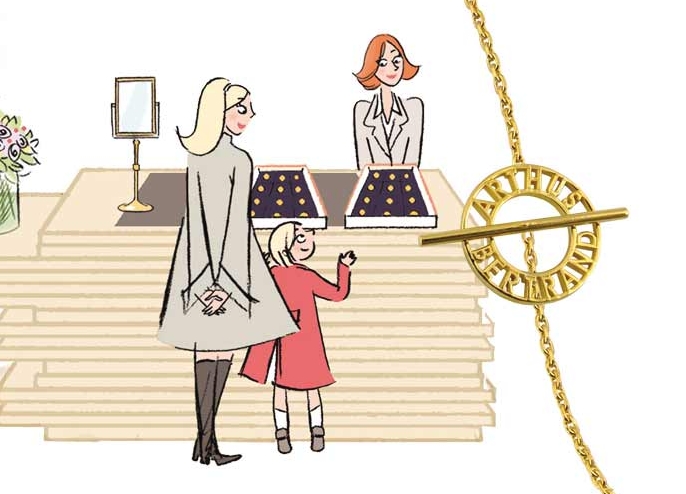 Hermes family acquired a 45% stake in luxury Parisian jeweller and medals manufacturer Arthus Bertrand. The company is run by the family for six generations and lives a "revolution" giving for the first time the company reins to a CEO from outside.
Actually, Arthus-Bertrand opened its capital to "Guerrand – Hermes", one of the three branches of Hermes family with The Puech and The Dumas,". Meanwhile, the company is given to Gil Piette, which itself holds 10% stake and became the first non-family CEO of Arthus-Bertrand.
"The new generation had not decided to take over," Nicolas Arthus-Bertrand (68), who ran the company for thirty years, told LeFigaro. "Our management was paternalistic and conservative." The new CEO wants to increase sales of the company from 34 to 45 million in five years, while doubling its results.
Arthus-Bertrand, a maker of medals and decorations, was founded in Paris in 1803 by Claude Arthus-Bertrand, an army officer during the French Revolution. Artists who have designed for the firm include Frédéric Auguste Bartholdi (sculpted the Statue of Liberty) and Fernand Léger.