Patek Philippe Maison Opening in Shanghai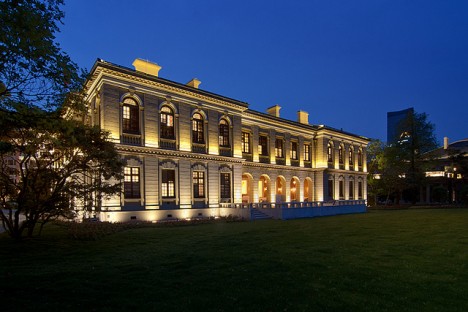 A new space to share views and knowledge of fine timepieces opened its doors in Shanghai. Swiss watch company Patek Philippe inaugurated first boutique in Shanghai in 2005, now to be replaced by the first Maison Patek Philippe, and of a second Boutique in Beijing in 2008.
Covering an area of 1,227 square meters on two floors, the Maison Patek Philippe spans nine rooms including the main exhibition hall, which accommodates the complete Patek Philippe current collection, the largest collection on display in Asia.
"The new site of the Maison Patek Philippe has a unique geographical advantage and cultural background. We wish to demonstrate our brand history and values to a growing number of watch lovers in China. Buying a Patek Philippe watch is also about sharing the passion and dedication of several generations of a family-owned watch company," said President Thierry Stern.
The Maison Patek Philippe will also offer Chinese watch collectors the chance to experience the luxury brand heritage of the famous Genevan watchmaking company.
As opposed to the existing Patek Philippe Salons in Geneva, Paris and London, the main purpose of the Maison Patek Philippe in Shanghai is to bridge the vast geographical distance between Europe and China and create a new Patek Philippe home away from home. "We want to welcome our Chinese guests in a place that is unlike any boutique or shop, one where they will feel totally at home, personally hosted by Patek Philippe," said Philippe Stern. "This marks our intention to enhance our service-oriented market strategy along with our brand's commitment to China."
The Maison Patek Philippe is located in the historic Bund area, a neo-classical and colonial style district offering spectacular views of Shanghai. It shares ground with the former British Consulate built in 1849 and embodies a blend between Chinese and Western cultures. The Maison Patek Philippe is housed in the former British Consul's Residence, a building that dates back to 1884, at No. 33 Waitanyuan, on the converging point of two rivers. Shanghai opened up its port to foreign trade at this historical starting point. Great care was taken in the restoration phase to preserve the original two-story wood and brick structure of Roman and Corinthian styles, thus restoring the former brilliance of a historic landmark in Shanghai.