Harrods' first ever concept garden.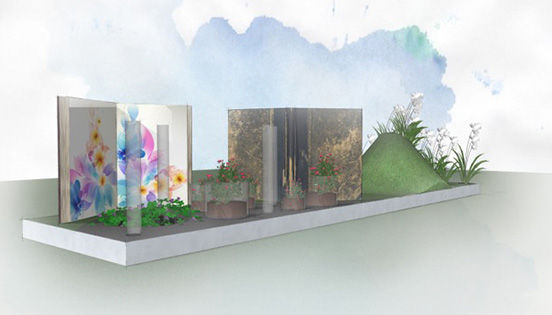 For the first time in the history of Harrods, the luxury department store teamed up with award-winning garden designer Sheena Seeks to create 'The Fragrance Garden' – a celebration of perfume through the medium of flowers. Harrods' first ever concept garden is to be exhibited at the Royal Horticultural Society Chelsea Flower Show in May 2015.
The RHS Chelsea Flower Show, formally known as the Great Spring Show, is a garden show held for five days in May by the Royal Horticultural Society (RHS) in the grounds of the Royal Hospital Chelsea in Chelsea, London. It is the most famous flower show in the United Kingdom, and perhaps in the world, attracting visitors from all continents.
Focusing on the art of perfume-making, the innovative garden "will reflect the cross- fertilisation of nature and science, as well as traditional floral perfumes."
Inspired by the 19th Century artisan tradition of enfleurage, a technique whereby the scent of flowers is captured in wax, on one side of the garden flowers will appear enclosed in oversized laboratory beakers and test tubes, while on the adjacent side they reappear, transformed into giant paper blooms. The garden will also feature augmented reality images on giant screens, which will leap into life when viewed through a phone or tablet, announced Harrods.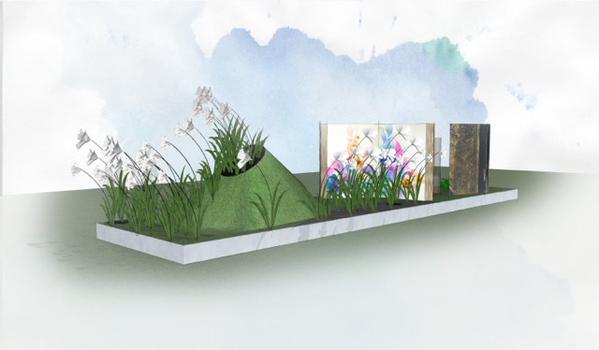 "We're delighted to be exhibiting at the RHS Chelsea Flower Show for the first time, in 2015," comments Deb Bee, Harrods Director of Creative Marketing. "We are committed to giving our customers an innovative experience and creating a concept garden in collaboration with an award-winning designer is an ideal platform from which to do this."
"This is a fantastic opportunity, working with Harrods to create a truly innovative garden. Designing this garden has given me the freedom to explore the idea of the
garden as a space where nature meets technology," explained Designer Sheena Seeks.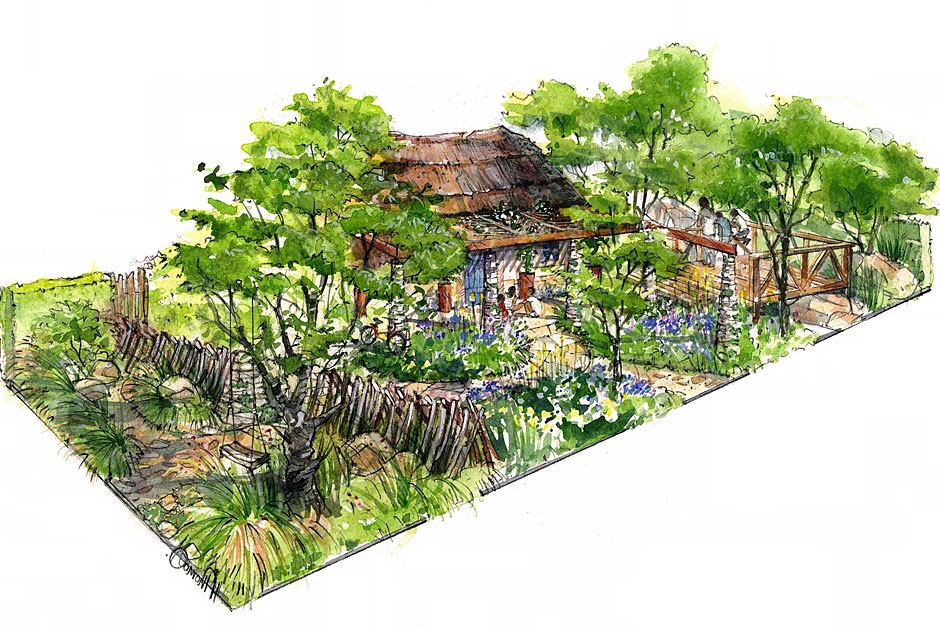 Sentebale, the charity founded by Prince Harry and Prince Seeiso, announced also the creation of a garden at the 2015 RHS Chelsea Flower Show. The garden, designed by Matt Keightley, head designer of Maidenhead landscaping firm Rosebank, and winner of the 2014 People's Choice Award with his Hope on the Horizon garden – aims to raise awareness of Sentebale's work in providing healthcare and education to Lesotho's most vulnerable children.
The garden will give visitors a taste of Lesotho and the vibrant atmosphere of the camp and will include a rock/waterscape feature, which is representative of the mountainous terrain in this part of southern Africa.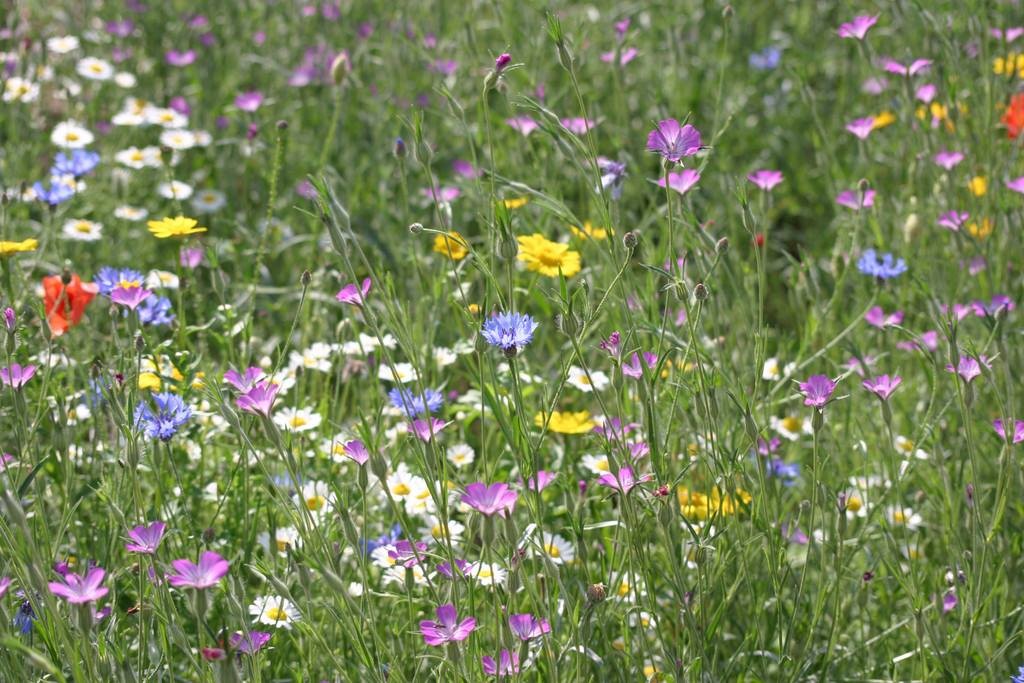 Highlights to the Chelsea Flower Show include the avant-garde show gardens designed by leading names with Floral Marquee at the centrepiece. The Show also features smaller gardens such as the Artisan and Urban Gardens.