Printemps Paris turned 150. Happy 150 Printemps.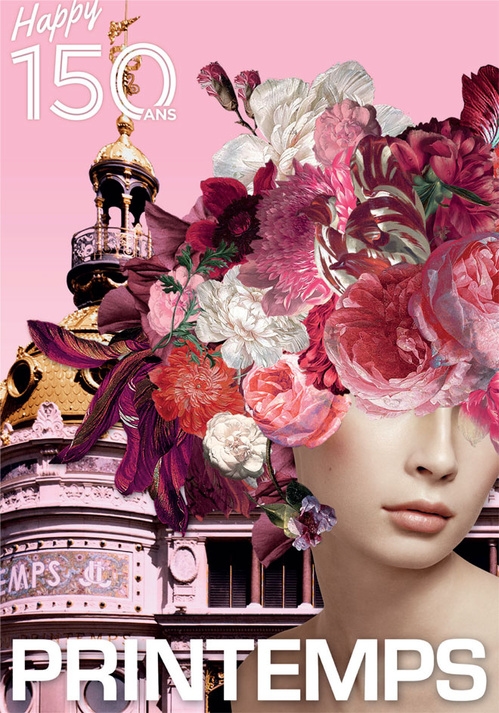 Printemps Paris, the famous luxury department store located in the very heart of Paris, is celebrating its 150th anniversary in 2015. A giant cake decorated by visitors, a mascot created by Japanese artist Hiroshi Yoshii, a façade bathed in Printemps Paris'signature pink and exclusive editions marked the beginning of the Boulevard Haussmann store's yearlong celebrations.
The entire façade of the building is decorated with a special floral décor incorporating 5,500 artificial flowers, while 11 French and International artists were invited to create window displays using unique flowers.
1,000 exclusive products were designed for the occasion. Alberta Ferretti, Nina Ricci, Ralph Lauren, Givenchy, and Concept store Maria Luisa are some of the 400 brands taking part in the celebrations by offering capsule collections.
Founded in 1865 by Jules Jaluzot, the famous high-end store on boulevard Haussmann in Paris welcomes 8 million visitors each year.  The store was designed by noted architects Jules and Paul Sédille and opened at the corner of Le Havre and Boulevard Haussmann, in Paris, France on 3 November 1865. The building was greatly expanded in 1874, and elevators (then a great novelty) from the 1867 Universal Exposition were installed. Rebuilt after a fire in 1881, the store became the first to use electric lighting, in 1888. It was also one of the first department stores with direct subway access, the Metro being connected in 1904.