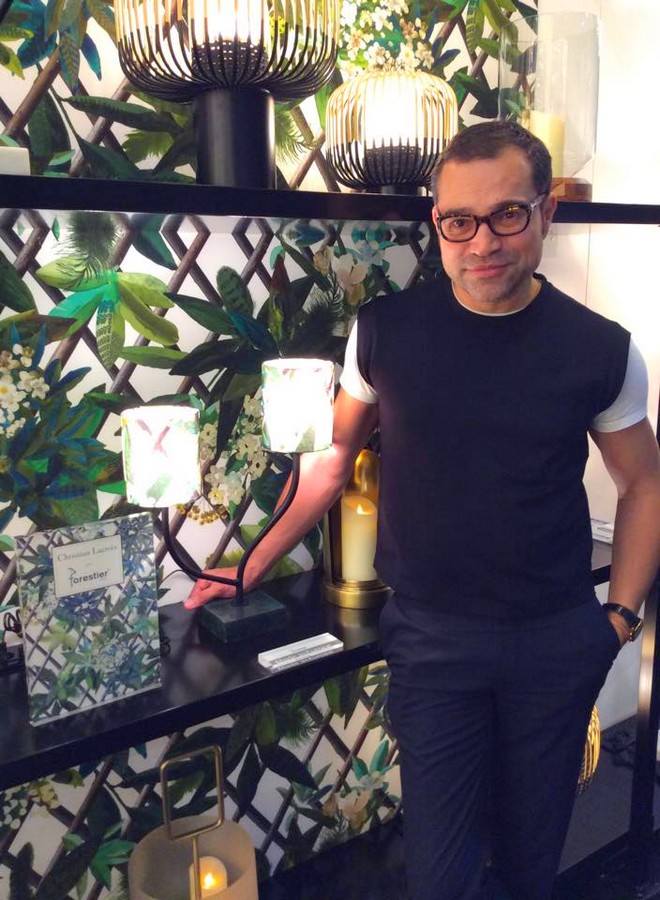 The home division of Maison Christian Lacroix teamed up with French lighting company Forestier to produce four lamps with two print options. Sacha Walckhoff, Christian Lacroix Creative Director turned to the vegetal world to create the Frondaison chandelier, the Jeune Pousse table lamp, the Branchages wall lamps and the Arbuste floor lamp, all dressed in Christian Lacroix cloth. The "Canopy" graphic is recreating a trellis and tropical flowers while The Barbade is a print version of a wickerwork weaving.
"We had fun trying to come up with lighting objects that evoked plant life but also had very contemporary lines," said Christian Lacroix Creative Director.
Forestier successfully reinvented itself as a creative and poetic brand, with design, nature and raw materials as its watchwords. A brand attaching particular importance to functionality and customer value as part of a responsible approach to its activities.
"A designer item is first and foremost an optimal, attractive, useful, high-quality item which fulfils a specific purpose. Its design must remain simple in order to enhance the shape, the material appearance, the technological know-how and the skills of craftsmen" explained Jean Dominique Leze.
Christian Lacroix has completed interior design work at several landmark hotels, including the Hotel Le Petit Moulin in Spring, 2005;[8] the Hotel Bellechasse, right in the heart of Saint- Germain-des-Prés (Paris), in 2007 (a member of Small Luxury Hotels of the World); and in 2010 Le Notre Dame hotel just a step from the cathedral Notre-Dame-de-Paris.