How to experience weightless all-day hydration.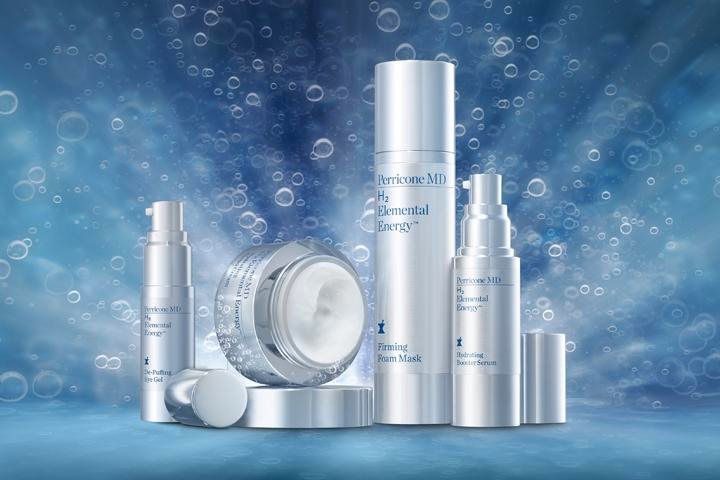 Perricone MD is harnessing the power of the world's smallest molecule: hydrogen. What H2 Elemental Complex Can Do for You? Featuring H2 Elemental Complex, this new skincare collection works to activate and energize surface skin cells by simultaneously transforming cellular energy and delivering a powerful boost of hydration.
The new line is addressing the needs of dull, tired-looking skin resulting from skin dehydration, a commonly misunderstood concern. While many products specifically target the issue of dry skin lacking in oil, the H2 Elemental Energy Series infuses a healthy dose of hydration to skin lacking in water. In the same way the body needs to stay hydrated, so does the skin to ensure a radiant appearance. In addition the fragrance-free
collection features luxurious, lightweight, textures to enhance the consumer experience while offering the highest level of efficacy.
"Perricone MD has always been at the forefront of skincare innovation and H2 Elemental Energy is no different," said Perricone MD CEO Mary van Praag. "We're excited to continue to raise the bar by providing a powerful line of innovative and effective skincare that helps consumers with their skin concerns."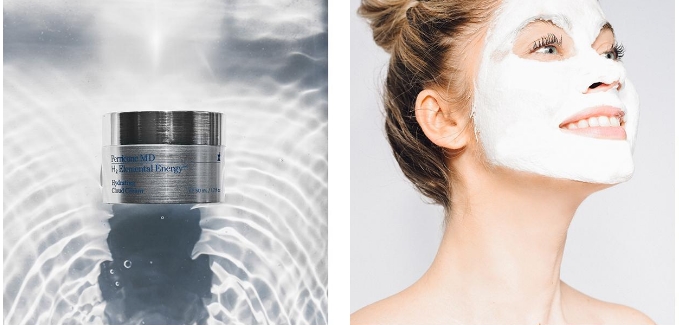 The collection was developed for all skin types, and is best suited for consumers in their 30s and 40s who areexperiencing damage from internal and external factors, which include sun damage, poor diet and sleep thatcan take a toll on skin's appearance resulting in dull and fatigued-looking skin. As the world's smallestmolecule, representing 99% of matter in the universe, Perricone MD's H2 Energy Complex™ powered by Hydrogenis able to rapidly penetrate the surface layers of dull, dehydrated skin cells with a boost of hydratingvitality so skin looks re-energized and radiant, while providing natural antioxidant protection.
"Our breakthrough technology was proven effective with some of the best clinical results that we have ever seen," said Chief Marketing and Sales Officer Jessica Hanson. Over 98% of consumers saw immediate improvement in hydration after using each product within the series. After one week of use, consumers saw significant improvements in skin texture and the appearance of fine lines.
The H2 Elemental Energy Series Hydrating Cloud Cream, Hydrating Booster Serum, De-Puffing Eye Gel and Firming Foam Mask range from $50 to $100 per product.