Christian Louboutin's Christmas Tree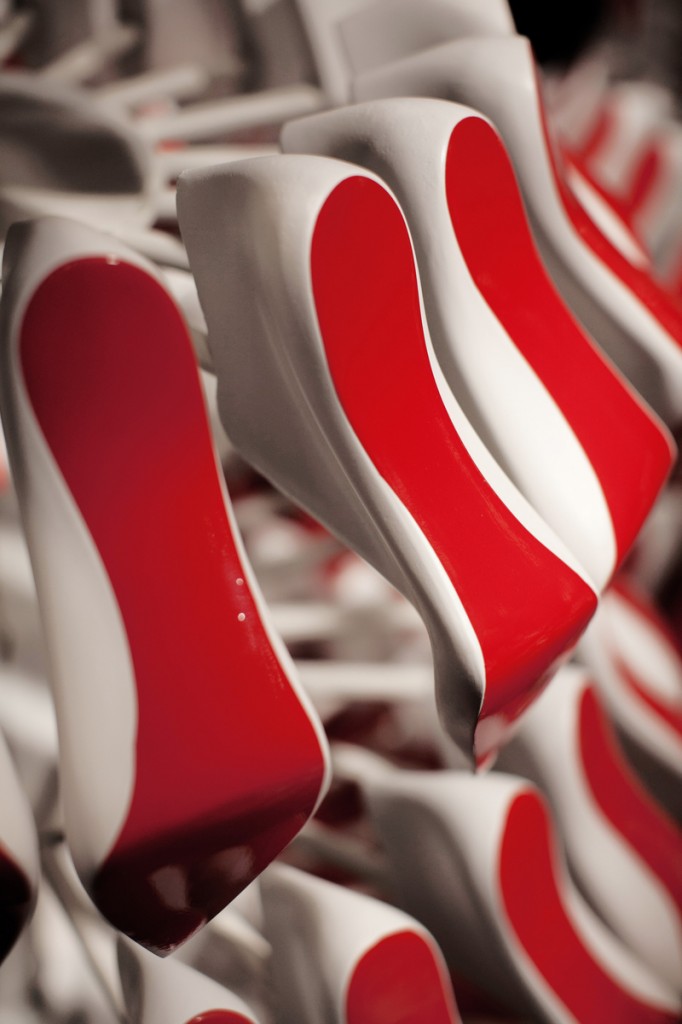 Louboutin boutiques in New York, Paris and Geneva have special christmas tree displays this year. Designed by London Studio XAG and composed from high heels shoes, the trees are decorated with Christian Louboutin's pigalle' spike-heeled pumps.
The festive red soled trees are held together by a metalwork structure which draws on the shoe racks found in Louboutin's atelier. Each tree is enclosed by a triple mirror screen that rotates.