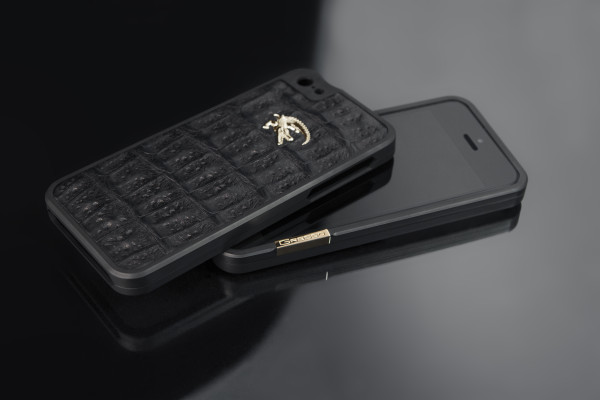 Protective cases for iPhone 5 are resistant to bending and compression. The protection comes with a price: from $1,000 to $10,000 for extravagant phone accessories or customizations like Gresso's Titanium Bumper case executed of a solid titanium plate with innovative opening mechanism.
The polishing is performed manually and takes 4 hours. Titanium key advantages are its unique protection properties – the case holds extreme mechanical stress, is resistant to compression and bending. Titanium case machining process is time-and-labor consuming. Practically because of that products made of titanium are highly valued. Milling of such a hard material is executed within 9 hours at high-tech equipment.
Bumper is manufactured according to the unique magnetic lock technology, patented all over the world. It consists of upper and lower protective frames, which are connected by means of strap-pins and magnetic locks hidden in the unit. The lock is open/closed in one movement with distinctive branded click. All functional keys and ports stay available.
On the bumper side panel, Gresso placed its logo executed of yellow gold (1g).